How I Unexpectedly Found My Paradise in Ajijic… On a Yellow Brick Road Made of Cobblestones
Posted by Mark O'Neill on May 10, 2016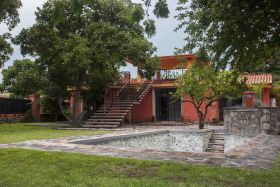 In the summer of 2015 a lady friend who had fallen in love with Ajijic in the Lake Chapala area years ago and wanted to get back there contacted me. Her vision was to run a bed and breakfast in the village, but she needed some assistance purchasing the property, so she contacted me to see if I'd be interested in an investment. After she had expounded upon the virtues of Ajijic through numerous phone calls I was intrigued to the point of flying down and meeting her there, reviewing the property and getting to know the village.
Once I was in Ajijic I did indeed fall in love with the village, the people, and the environment; just the overall peace of getting away from the chaos of the big city. I pursued learning more about the bed and breakfast as well as the environment, the people, and way of living.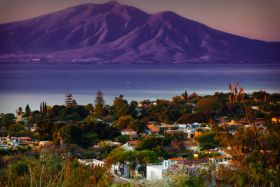 I totally fell in love with the property and returned to US thinking that I would indeed pursue it as an investor for the bed and breakfast. It had a large hacienda with an orchard as well as pool, hot tub and separate large casita.
Once I got back to the US, I started to analyze the true expense and potential from a business perspective of the bed and breakfast and realized that, while it was wonderful in theory, the realities of my immediate financial situation would not allow for me to invest enough into it to make it successful.
In the meantime, I had fallen in love with the property so I decided to keep it just as a personal residence with the potential of turning it into something else down the road, but for the first period here just to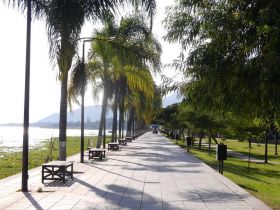 enjoy it as a home and a potential retirement environment for myself.
Part of this process was that I was selling a very large, beautiful home up here in the States that had just become too much work and effort. I had a fine realtor who was assisting me with whom I had total and complete trust. I ran much of the transaction in Ajijic through him just to have his input and feedback. I was pretty naïve and wanted a second party opinion about what was happening during my purchase in Ajijic. My realtor in the States analyzed all the documents and was continually asking me if that was all, if that was it. I was quite surprised to find out that what was accomplished in 4 or 5 pages in the Mexican system was something that's typically a 30 to 40 page process here in the US, particularly in Utah.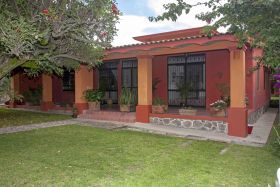 So much of what I am experiencing and I think many others as well in the US are experiencing is over regulation, oversight of every single element of life, and it's incumberence on our day-to-day freedom. In contrast, down here in Ajijic, it seems that the main goal, the main direction, is to seek simplicities, to seek ease of day-to -day life, including communication with your neighbors and not to be overly controlled by the government. In Ajijic, it's such a more common sense approach to life in general, be it through taxation or healthcare issues.
Speaking of healthcare, I'm discovering that the cost for healthcare insurance and/or procedures is up to 80% less here in Mexico. I'm in the process of having some dental implants done that was quoted anywhere from $8,000 to $10,000 in the US for which I found a dentist in Ajijic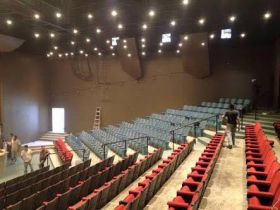 who is doing the whole process for under $2,000. I'm going to be hosting some people up here in Utah who will be joining me down in Ajijic strictly to have their dental work done as well. They can fly to Mexico and have it done and come back to the US for still significantly less than here in the US, with very fine and competent dental professionals. I have found that there is competence in the training of everybody who I have come across in Mexico. Dental care is the one I'm most familiar with but plastic surgeries and other simple surgeries that people cannot afford or justify in the US can be done competently and for much less money in Mexico
As soon as I moved into my house I had neighbors on each side of me came up and introduce themselves, welcome me to the community and to offer assistance for me to become familiar with the neighborhood. One lady across the wall is going to be my cat-sitter. Others have been so helpful to make me aware of what's happening with my yard and the property in general and assisting me if there are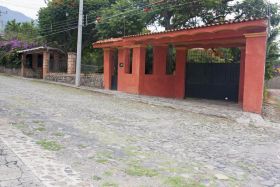 deliveries to be made or repairs to be done. It's just nice to have that.
I was greeted by all parties. I'm a non-Spanish speaking individual and though not being able to speak Spanish is inevitably a challenge, there was always somebody nearby who could help me. There seems to be a concerted effort by the locals to communicate and not just to ignore you as a new gringo to the neighborhood. They have attempted to help me learn the language, not just to get something accomplished. They assist you in learning to talk about the swimming pool or the gardening or the plumbing or the electrical. There just seems to be genuine sincerity.
Approximately 50% of the people in the village are US or Canadian expats. In talking with them, I've discovered that a particular outlook and attitude of theirs is shared because everyone who's there is there by choice, not by circumstance, and that they are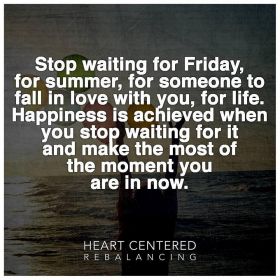 there to enjoy life. Also, there is a tremendous amount of respect on the part of the expats for the Mexican nationals who are enjoying the work provided by the expats as well as the Mexican nationals enjoying the expats themselves. It's a very welcoming environment.
And now I'm looking forward to packing up a little trailer, taking my one time load down to take advantage of my tax free, duty free, entrance and turn "the hacienda" into my home.
I need to footnote my entire Ajijic experience with kudos, compliments and high praise to Fenix Realty! Owner Dixie Nicholson and my ever attentive realtor Steve Cross. Their knowledge, sincere interest in my successful acquisition in LESS THAN A MONTH of my dream property MADE my Ajijic experience fluid and flawless! THANK-YOU both so much!!
Pictures, from top to bottom:
View of Hacienda O'Neill, from the entertainment / apartment casita. The main house with rooftop mirador, pool, hot tub and private bedroom patios.
View looking south from the mountain foothill communities overlooking Ajijic and Lake Chapala.
The 1-mile malecon hugging Lake Chapala starting just south of the main village square.
My wonderful new hacienda in the La Cristina area, 4 km west of the village of Ajijic.
400-person arts theater in our small village of 13,000! Attracts local, regional, national and occasional international artists and shows.
The main entries into my property. Orange for the main house, brown is for the avocado / lime orchard.