Things are a changing here...
Posted by MIke Johnson on April 7, 2017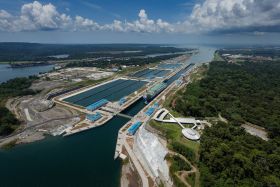 In choosing a destination to retire in the near future, I wanted to check out Playa Coronado, Panama. All the information I could find said this would be a great place for Expats.
We chose to stay at a 23 story condo building with three pools, bar up on the top deck, parking included, security, etc. Sounded perfect. It does have a great view of the ocean and mountains. We arrived on the tail end of the dry season, April. The condo was supposedly built in 2010. There are about 10 towers within sight of each other. Great small restaurants to eat at. Lots of pizza, if you like fairly good thin pizzas. It is about a 2 hour drive west of Panama City airport. Get a driver to take you for about 100 usd. Roads are rather rough compared to new paving conditions. Lots of speed traps, so watch out.
Now for the enlightening news. April 1, 2017, the Panamanian government changed the rules for visitors. You must now leave for 30 days, before returning. Americans and Canadians who bought here in the heyday of 2008 bust, were content with crossing the border nearby, getting a passport stamp both ways and returning home to their condo or home in Playa Coronado the same day or weekend. Not any more. The policia now have roadblocks where they check your passport. You cannot drive for more than 90 days on a foreign license either. This is NOT the US. You must prove you are in Panama legally, they finger print you at the airport, take your photo, and don't ask much else.
Thus, the condo complex I was staying no longer has planters on the roof top pool and the bar is no longer in business. I found the local hangout pub is for sale. The entire area seems to be losing expats and things seem dying here. No new construction, but homes for the locals. Too bad, the country is now happy with their income from the newly opened Canal locks. 1,000 ships so far at $900,000 each, more or less, brings the money Panama is using to improve their infrastructure. No longer are they dependent on tourism or expat money.
Don't let this stop you from visiting other areas like Valle Anton that still need the tourist dollars. It is more beautiful than Playa Coronado.
(Panama Canal and Visitor Center, Panama, pictured.)