Found & Capitalized on a Great Retirement Investment in Boquete Panama COFFEE FARM!!
Posted by Roddrigo Sidney Whalesharkdaddy - Cancun Whale Shark Tours on April 5, 2018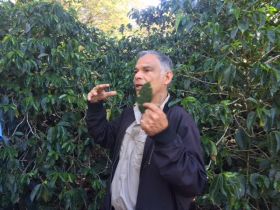 Last month while visiting and exploring Boquete Panama just happened to stumble upon a very interesting investment "Factional" Coffee Farm turnkey ownership. Just so happened we arrived the day before they were conducting a guided tour to their farms and processing plant in Boquete. We signed up and got a real education about how coffee is grown, produced, roasted and marketed plus got to taste some really excellent specialty coffees.
The principals behind this unique retirement investment have been doing this for over 3 years buying up previously owned farms owned by locals, upgrading the operations and added a state of the art processing plant to grow and produce high-value "Specialty" coffee.
We met the owners, head agronomist and management staff who all had a great vision and knowledge for this investment opportunity. Bottom line: you purchase a .5 Hectare (approx 1 acre) portion of one of their farms. You then partake in the proceeds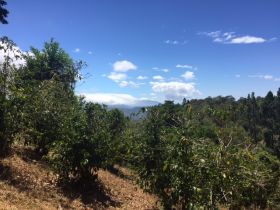 from each year's harvest. Currently they show a 10-12% return on the investment. Better yet you actually own the property with title in your name and transferrable to heirs in perpetuity. Sure beat .5% interest in the bank or CD's etc.
Long story short we bought 2 farm sections $15,000-18,000 each + $750 title fees. The parent company has also developed this concept in Belize with cacao farms (chocolate) with similar capital requirements. Coffee and chocolate are two products that will never suffer a recession!!
They also just opened a gourmet coffee shop in Boquete called the "Perfect Pair" which aptly describes the menu of coffee and artisan chocolate.
For sure something to consider come visit for a "boots on the ground" tour or contact me I'll be happy to put you in touch.
Now more reasons to return to Boquete