Panama Football Teams Seek World Titles
Posted by Bob Gugel - Origen Real Estate Panama on August 14, 2014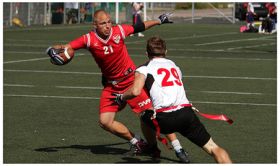 On September 7, the Panama men's and women's flag football national teams will be flying to Grosseto, Italy, for the International Federation of American Football Flag Football World Championship. Originally scheduled for August 13-15, in Jerusalem, the tournament had to be moved because of the violence in that region.
This event has been held every two years since 2002 and is the showpiece event for senior national teams competing in 5-on-5 flag football with separate competitions for men and women. The teams will be split into group play on the first two days of the tournament on September 10th-11th, and the placement and medal games will be played on Friday, the 12th.
In 2012 in Gothenburg, Sweden, 28 teams from 17 countries participated. In the 12-nation women's competition, Mexico topped Team USA in the Gold Medal game and France finished 3rd. In the 16-nation men's competition, Austria took the title by defeating Team USA in the Gold Medal game. Denmark took the Bronze.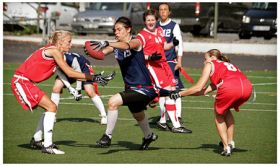 Panama and Denmark had identical 5-1-1 records in pool play and in head-to-head competition played to a tie, but Panama missed the opportunity to get into the medal round by total points. Additionally, Panama was the only team to beat eventual champion Austria and finished with the number one offense and the number four defense. Panama along with the USA and Austria had three players placed on the All- Tournament Team.
The 2012 tournament was the first time Panama teams participated, and after the excellent showing by the men's team, Panama is currently ranked 7
th
in the world.