Belize—A Life of Freedom and a Place for Everyone
Posted by Jestine Dawson - AQ Belize Car Rental on January 17, 2016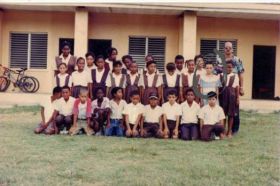 I have been living in Belize for all of my 30 years, a descendant of many cultures. My great-grandfather was a Scotsman who moved to Belize and married an African who became my great-grandmother. Thus was created the blend of what I am.
I've had opportunities to work with and for many foreigners who came to Belize, like my great-grandfather, to fulfill their dreams. With this exposure, I became interested about life in other countries and how the experiences of the people there affect them differently. My interest created in me desire to visit these other places, which I've been able to do, and even live abroad, even if only for a short time.
My country of Belize is a tiny country with six unique districts, each exuding an atmosphere all it own. Physically, we have amazing dive locations, jungle, Mayan sites, rainforest, and even typical residential areas. Relative to its people, Belize boasts an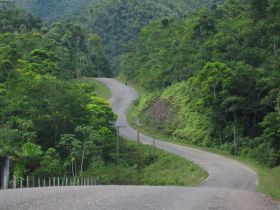 amazing variety of cultural groups in our little paradise, including Asians, Middle Easterners, Europeans, Americans, and South Americans, among others. The primary language of Belize is English and it's broken version- Creole, followed by Spanish, as we are home to many migrants from our neighboring, Spanish-speaking countries.
Presently, I am an office assistant and sales agent at AQ Belize Car Rental, which is owned by an expat whose goal was to retire at his own pace and who saw the need to provide other foreigners with the ease of travel at their own pace, making it as affordable as he possibly could in an environment where imported items cost more than other countries and road conditions are typical of Third World countries. (Hummingbird Highway in Belize, is pictured to the right.)
One of the highlights of living in Belize and other similar countries is the freedom it affords you. One of the greatest freedoms of living in Belize is the freedom to have a life without the excessive pressure of deadlines. You get to create your dream in an atmosphere of your liking, because the #1 goal of living in Belize is happiness!
I once asked an Indian medical student why she sacrificed so much and traveled so far from India to get her education. Her reply was "I don't want to be one of India's forgotten". In Belize, there is a place for everyone.