People Get to Know Panama thru Stories
Posted by Linda Jensen on January 11, 2016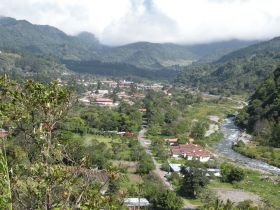 It was in December 2012 when we came to Panama. I had been researching sites, blogs, and magazines online for about two years. It was tedious and often difficult to find the information I wanted. I managed to dig up facts, statistics, places, climate, foods, picture, language, and laws. Still it wasn't long before my heart belonged to Panama. Our lives have changed, a lot. Having things doesn't matter so much in Panama. So letting material things go was a sad thing but a blessing.
I was helping a friend as a consultant in Boquete, Panama when I first heard of Best Places in The World to Retire in 2013. Chuck, the site owner contacted me and asked me if would like to share my experiences here in Panama. There was an instant friendship bond with Chuck. He is helpful, responds very fast to questions and always encouraging. The site has grown so much it is amazing. There are other countries to check out now. I have answered questions and written stories for Panama. I read other writers answers and stories. I have learned a lot from my peers on this site. (I actually have met many of the people in the Boquete area that have shared their knowledge or stories.) This site is like visiting with friends and asking them about their opinions and lives here in Panama. Very few of us are professional writers, certainly not me. We are not paid to write but I can assure you, we all enjoy it! I find the stories and answers create a genuine interest in Panama, and now so many other locations around the world.
I have made new friends through people that have read my stories or checked out my answers to questions and contacted me. It makes anyone that publishes on Best Places in the World to Retire very happy to hear that people enjoy reading the personal and individual experiences that happened in Panama.
As I am writing this story I got a phone call from a lady in Texas who needed information about a dear friend that was shot during a home burglary and is in the hospital. I appreciate that Chuck knows me well enough to have her contact me. This site has a family feel to it, a group of people who work together to tell others about what is good, bad and different in the places we have chosen to live. I salute all the writers and readers of Best Places in the World to Retire. I am especially proud of Chuck and Jet who have worked so hard to grow this site, building a strong and loyal fan base. My personal opinion is that this takes a lot of the worry about traveling to distant places away for travelers I am very proud to be affiliated with Best Places in the Word to Retire, if only as a volunteer, I still feel honored. I am always happy to recommend this as a go-to site for travelers. I wish all the best to Best Places in the Word to Retire, may 2016 be a banner year.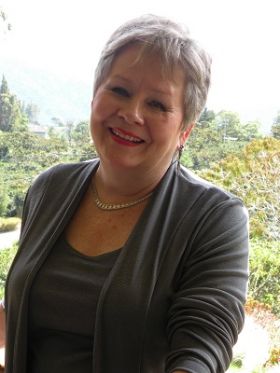 S. Linda Jensen