Bill Edsell on the History of Gran Sueños and the Beach at Bahia de Los Sueños
Posted by Bill Edsell - Ventana Bay Resort on October 9, 2016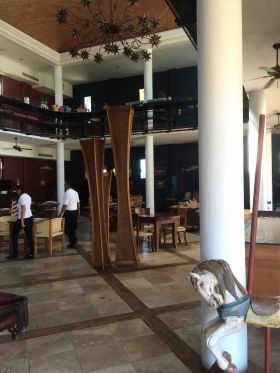 From an interview by Jet Metier of Bill Edsell, Baja California Sur pioneer, in July, 2016. In this interview, Bill talks about the odd history of a local beach and a great place to explore from the sea.
Jet: We had a great time at Gran Sueños last week. We drove the 40 minutes or so from La Ventana Bay and spent the entire day enjoying the pools the gorgeous ocean, kayaking, stand-up paddle boarding and walking along the beach. Please tell us about the history of Gran Sueños.
Bill: From what I know, it was a high executive (perhaps the CEO) of Prudential Real Estate that built Gran Sueños. This was before the economy did a big topple, so he put a pile of money in that place.
The first time we went out there we thought, "Wow, look at all the money he spent on trees!" There are some really expensive and different palms as you go through these gates. You drive down and he had this big fountain with marble and lights coming out this gigantic fountain like a swimming pool. The place was over the top.
It's still very nice but it's gotten a little run down because they can't maintain the upkeep. That's why they turned it into a high-end boutique hotel. I'm not sure how good they're doing.
What used to be his recreation room is now the restaurant. It's about 6 times bigger than the restaurant here at Ventana Bay Resort. It's two-story with a giant brick boveda. When you look at it, you're amazed by the designs of flowers in it and these gigantic chandeliers. Then you can go to an open area above with this walk around with this antique train collection that's worth perhaps $250,000
As you saw, it's a very cool place. The restaurant with the train collection was only his rec room. Then he had his theater and a chapel on the hill you can see as you drive in. It also has an equestrian center and so on. Maybe the guys will show you the rooms. You could ask them
Jet: Actually we asked and they said no.
Bill: Yeah, I've never seen the rooms either. It's a great place. It's just nice to go out there and hang out.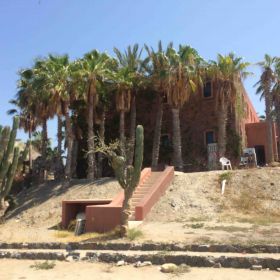 There's another beach just called Bahia de Los Sueños that's near by. If you go to the restaurant, the snorkeling is not bad. They changed names so many times. It's the restaurant when you first come in, where the boat launch is.
Have you been to that restaurant?
Jet: No. We didn't even know it existed.
Bill: To get there, just don't turn off to go to Gran Sueños. You just go straight. Don't make any turns and you'll drive right into it. That's where the boat launch is and this restaurant.
Jet: We go past the guard at the gate?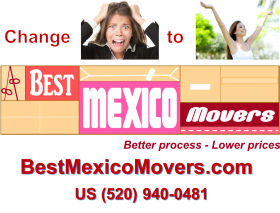 Bill: Yeah. Don't make any turns and you'll drive right into the parking lot. It's used to be called "The Giggling Marlin." There was a guy who owned The Giggling Marlin in Cabo who came to start this development and he put that restaurant The Giggling Marlin. It's changed hands several times, but still it's a nice place to go. There's a nice big palapa, and it has a beautiful view. The food, I don't know, the food's been up and down. So I couldn't tell you if it's good or bad right now. But generally it's always been okay.
So from that restaurant, if you go, you can't drive. There might be a little pathway. But if you turn left from the restaurant, like you're going out to the point, there's some nice snorkeling along there. We've taken our SUVs a couple of times and we've launched at the old hotel and taken our SUVs all the way around to that restaurant and there's just some beautiful bays and some unbelievable houses that you don't see except from the ocean, in a boat. Yeah, it's fun to explore.