Bocas Del Toro, Panama, The Redneck Riviera
Posted by Linda Jensen on March 24, 2014

Bocas Del Toro is located in the Republic of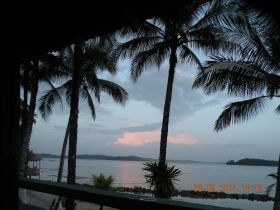 Panama on the Caribbean side of the country. The coastal views are of lush tropical trees, shrubs, flowers and beaches. Many islands dot the ocean in this beautiful mystical blue water paradise.
You can get to Bocas del Toro by plane from Panama City or from Costa Rica's airport at San Jose. Buses have regular scheduled trips, and there are many car rental locations in the country of Panama: Thrifty Car Rental, Dollar, Hertz, Avis, to name a few. Expect a water taxi ride during your stay, as most places require a boat ride to and from one island to another.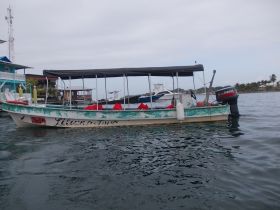 Bocas (as the locals call it) has a tropical climate; hot, humid, and if you are not used to heat with humidity it might not be a good choice for a long vacation. A day or two is not going to kill you and you will have the experience of visiting this Redneck Riviera. Ah, but this paradise offers so much at affordable prices, excellent snorkeling, scuba diving, water sports, fishing, surfing, sea toys abound. Tours, bird watching, hiking, camping, and for those with more sophisticated needs there are resorts with all the amenities one expects at high end places. Hostels and hotels from moderate to primitive can be found for a price most anyone can afford.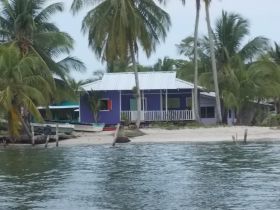 We rented a car in Boquete and drove to Bocas del Toro, a four to five hour drive because the road is quite a squiggly one through the mountains. We enjoyed the lowlands and cattle ranches, small, colorful homes and businesses all along the way as we drove up, higher and higher towards the Continental Divide. Our trip took a bit longer since we stopped for photos, drinks, refreshments, bathroom breaks, you name it!
We had planned to stay three days but my husband's family is from Denmark and he and she had health issues that were exacerbated by the heat and humidity. So we only spent one night. We do plan to go back to check out other locations and enjoy the myriad of people and places in this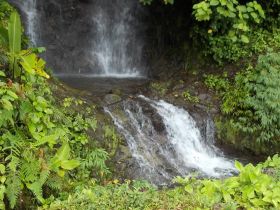 community.
Bocas Del Toro is an affordable alternative to Cancun or the French Riviera. Come see for yourself the beautiful clear waters and the cotton candy clouds and loiter in a bright colored hammock on a patio overlooking a postcard pretty beach and ocean. The food was good, the people friendly, the beer cold, and atmosphere was tropical beach laid back scenic.. Enjoy the Redneck Rivera; Bocas Del Toro,The Republic of Panama!