Healthy Communication
Posted by Lorna Culnane - Peace Of Mind on June 18, 2015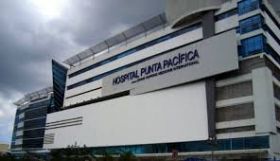 When I got an email from my Doctor, a Whats App from my Consultant/Surgeon and a personal phone call from the Doctor doing the lab results, I knew I wasn't in Kansas anymore! (Or England in my case!)
Yes, you just read that correctly, the local Doctor here in Coronado, emailed me to see how I was and if I had heard anything about the test results I was waiting for.
Prior to that, I had undergone some surgery and the Consultant/Surgeon had given me his personal phone number to call or message him if I had any questions or worries! He messaged me via Whats App with a multitude of information and sent test results straight to my phone!
This is not just unique to me. I have spoken to many people here in Panama, who have their health providers personal phone number and email address!
To top that, I have found the health care here to be fantastic, from my own personal experience, to listening to other people's stories.
Recently 3 different people I know, have been either diagnosed with something that had been missed by Western Doctors, or found that the surgeon they needed for their rare condition just happens to be here, working in Panama!
A friend of mine recently went through open heart surgery for a rare cardiac condition, that was not just identified here, but the top surgeon in the world was working here!
Another friend has just been diagnosed with a very rare condition and 1 of only 5 surgeons in the world is working right here!
It is understandable that Health Tourism is on the up and up in Panama. The healthcare is top notch, you get seen very fast and it is much cheaper than many other countries.
When my Husband broke his shoulder, we went to the local hospital in San Carlos where he got seen by triage, a Doctor, had an Xray, went back to the Doctor and got plastered up (no not the drunk kind!) all for the grand sum of $11 and all within 2.5 hours!
Add to that, the fact that Pensionados (retirees) here get 25% off all medicine and healthcare, well you don't need to be a brain surgeon to figure it out!
Written By Lorna Culnane