Our Lucky Life in the Amazing Yucatan
Posted by Doug Willey - Doug Willey, Independent Real Estate Consultant on December 12, 2015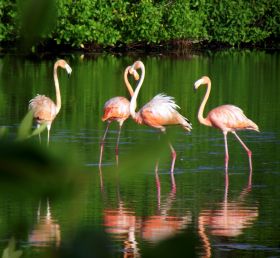 My wife and I bought our first home in Chelem, Yucatan, Mexico in 2002. Our plans when we bought our house were to use it for our retirement, which at that time, was still years down the road. The more we visited our home, however, the more we fell in love with the Yucatan, so by the end of 2003 we moved to Mexico full-time. We worked and traveled throughout the Yucatan Peninsula, including Playa Del Carmen, Cozumel and Mahahual (in the state of Quintana Roo), and while they were all wonderful experiences, our hearts belonged in the state of Yucatan. We moved back to Chelem and later bought a real estate company that we operated for 8 years until we retired in January 2015.
We now work with a handful of select clients offering real estate consultation and homes sales in the beach areas of Chelem and Chuburna, in the state of Yucatan. Having lived and worked in the area for years, we are aware of the challenges and concerns regarding moving to a different country, as we have experienced them ourselves. While working full time we assisted over 100 families make the move. We now know the answers to all the day to day questions that arise; best places to shop, where are the closest Mayan ruins, where you can get your hair done, how you pay my taxes, how to buy a car, and myriad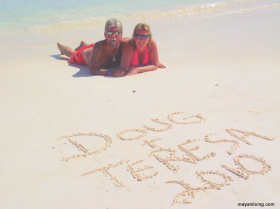 others.
The state of Yucatan is an amazing place. The weather is warm, the people are friendly, and the seafood is caught the same day you eat it. There are Mayan Ruins just 15 minutes away to explore, great fishing, boating and swimming. In Chelem and Chuburna there is a thriving expat community for which it is normal to get together on the weekends, have a barbeque, swim in the pool, enjoy cocktails and talk about how lucky we all are.
One of the main reasons that many people chose Chelem and Chuburna are their proximity to the capital city of Merida. Merida, known as "The City of Peace," is a thriving, cosmopolitan city just 30 minutes from Chelem. It offers world-class health care, symphony, theater, stunning architecture, art galleries, shopping malls, car dealerships, Costco, Sam's Club and all of the conveniences that you are accustomed to.
When it comes time for your next vacation "south of the border," make the state of Yucatan your next destination.
(Top picture: the view out to our backyard. Bottom picture: together on the local beach.)