Yucatan Mexico Real Estate Investment Tips for Retirees
Posted by Alfonso Galindo - I Go Yucatan on September 24, 2015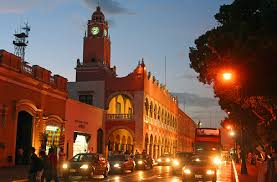 An emerging personal finance trend has seen retirees and people in pre-retirement making investments in foreign real estate, especially in emerging markets. The potential benefits are very enticing; these regions are seeing growth and appreciation rates that exceed those in domestic markets, and there's built-in potential for generating income by renting the property to vacationers. Best of all, you can live there yourself during the cold-weather months and say goodbye to winter for the rest of your life!
In particular, Mexico real estate investments have shot to the forefront as an excellent opportunity. If you're planning to retire, or if you're phasing out of your career activity and looking to build up your personal portfolio, a Mexico real estate investment in Yucatan is well worth considering.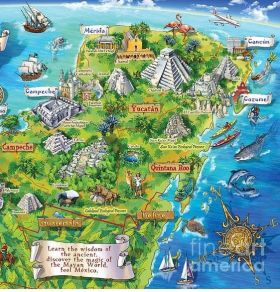 Why Invest in Yucatan?
Yucatan is considered by many to be one of Mexico's "hidden gems." However, this is slowly beginning to change, as more vacationers, expatriates and retirees are discovering its many charms.
As an investor, this is good news for you. The region has been seeing excellent property appreciation rates for several years running, with no signs of slowing down. In fact, many experts believe local real estate appreciation rates will actually continue to rise, since there have been major infrastructure improvements and roads to hidden beachfront villages, with more on the way.
Factor in year-round perfect weather and world-renowned beaches, and you've got a winning recipe for an excellent Mexico real estate investment.
Benefits for Retirees and People in Pre-Retirement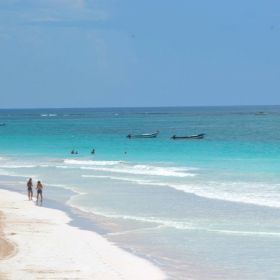 If you're retired or entering pre-retirement, chances are you already know that you'll need a sound financial plan built around assets with appreciation potential. Ideally, you want those assets to be able to generate their own cash flow to mitigate the loss of regular income through your career. Real estate is widely considered the safest investment that meets all these criteria.
If you've never invested in foreign real estate before, you may be just as daunted by the unfamiliarity as you are excited by the profit potential. That's completely normal. Use professional AMPI realtors (Mexico Associating of Professional Realtors ) that are are here to provide you will all the support and resources you need to ensure a Yucatan property is the right investment decision for you.
We recommend:
RENT before for a few months to try different parts of town or even the state.
Speak to a mortgage broker or financial adviser to see how much money you can safely invest in a Yucatan property without putting your overall stability at risk.
Carefully research all available opportunities in the market you're most interested in. Yucatan has much to offer: beachfront condominiums and villas, beachfront lots, haciendas, colonial homes with properties in all price ranges.
Talk to other investors in the area, and visit Yucatan yourself for a firsthand look.
Familiarize yourself with foreign ownership requirements and residency requirements.
Don't compare property prices you see here in Mexico to back in your home country, because otherwise everything will look like a steal.
Ask the locals what REAL prices of homes for sale are tin the area.
Right now, a full range of exciting ownership and investment opportunities are available in Yucatan as the community continues to grow and expand.
Come visit and explore but most of all enjoy your stay with us in Yucatan.