The CAYO DISTRICT, BELIZE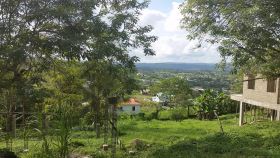 Having lived in Belize as an ex-pat for almost 30 years, I guess I qualify as a bit of an expert on the country.
The Cayo District, in my opinion, is by far and away the best place to live, specifically the Twin Towns of San Ignacio and Santa Elena.
Being a cheap " Brit", the cost of living is definitely a factor in where I live and here in Cayo it is significantly cheaper than places like Placencia and San Pedro. Property prices are also a great deal cheaper.
Yes, I know a lot of people have a dream of living on a beach on the Caribbean Sea but, take my word for it, when you have been there for a few months, you begin to miss the countryside greenery, the trees and plants, the hills, horses and cattle, etc. Sand and sea are great for a short time but the magic quickly fades.
And of course, there are not many retirees who don't want there own little piece of garden to grow vegetables and fruit trees, etc. You can definitely forget that in San Pedro and Placencia. First of all, that "little bit of garden" will cost you an arm and a leg and secondly, nothing grows because it is all sand.
Yes, living in Cayo is great and, if I want to go to the beach for a day, I can drive down to Placencia or get a water taxi to the cayes. Saying that, Belize is not famous for its beaches, regardless of what you may see on your travel agent's posters, and, if I want to go to a nice beach, I normally drive up to Playa Del Carmen or Cancun in Mexico for a weekend. They are fun places to visit although I wouldn't want to live there.
The other good thing about Cayo is, although we do have a lot of ex-pats living in the area, we are not living close to each other and not "wall-to-wall gringos", like Placencia and San Pedro. Yes, we do socialise together but most parties are a good mixture of ex-pats and locals, which, I believe, is the way it should be.
Posted in
My Life in the Cayo District, Belize, Including San Ignacio and Belmopan
May 09, 2015