The Atypical Trajectory of Turalu in the Tropics
Remember the girl who was raised by beatniks and who went off to Smith College? Guess how her life turned out? Jet Metier talks with hippie turned insurance lawyer Tuey Murdock to learn about an ancestor saved during a slave revolt and how having three generations under one roof in a cliff-side home near a Nicaraguan fishing village is just another part of a colorful family saga.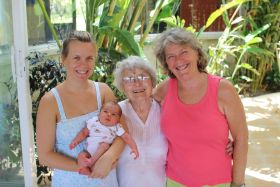 Jet Metier: Greetings from the US, Tuey! Good afternoon. I love your given name: "Turalu;" so pretty and musical. What is the story behind it? Was that the courting song of your parents?
Turalu Brady Murdock: My name is actually a family name—the original was my great grandmother's—Tura O'Dell. Then my mother became Turalu, which was a diminutive, then I am Turalu, and then my daughter is back to Tura. But my granddaughters skipped over the name—or at least their mothers' decided not to use it. But you are right; it is a song, too!
Jet Metier:
Tuey
, you are so accomplished, what classes were you taking instead? Algebra 2 and Advanced Physics?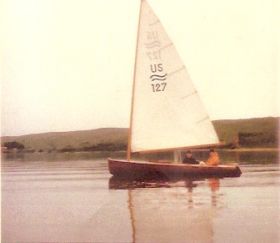 Turalu Brady Murdock: Of course, and World History, which was an elective at that time!
Jet Metier: These were the building blocks of your future career in international law.
Let's get back to you family. Because of your career path, you must have had personal role models. Tell me about your illustrious ancestors (I am guessing) and how you were raised, because I suspect that dinner at the Brady household was full of stimulating intellectual discussions and expectations of excellence, not to mention installing in you of a zeal to explore the world.
Turalu Brady Murdock:
You are absolutely right. On the Brady side—my father's side—my grandparents were both college graduates and believed that French was the language of civilized people, so my father was raised with a family that spoke French at the dinner table. After WWII, he went back to college and became a mathematical astronomer, using computers at the University of California since 1947. So I was raised with the belief that everyone had access to computers. He calculated orbits for space rockets and space shuttles and was an expert on Hailey's Comet.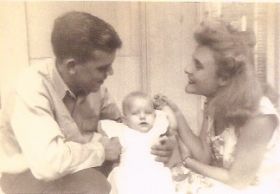 My mother was raised in Montana on a ranch and my grandfather was the first in the county to add indoor plumbing to their cabin—quite inventive. My grandmother, who was raised as a Southern belle, learned to cook from her German neighbor—a mile away away—and cooked German food the rest of her life. Plus, she learned to sew without a pattern and when I had dolls, would first make an outfit for me and then one for my dolls that matched.
My parents met during the war, when my mother was engaged to my father's best friend. When he went off to war, he asked my father to keep an eye on her—she was teaching in San Diego, California, near the naval base—and he did indeed keep an eye on her—marrying her. They loved to travel, to try international foods and to read. They were definitely beatniks in the 1950's. Time at the dinner table was spent discussing what new vocabulary words my father had learned during his readings of the day or discussing what Japanese food we would try to make the next day.
I went off to Smith College in New England—3,000 miles from home, thinking I wanted to get as far away from my family as possible. I learned that I was not a New Englander, missed the international world of San Francisco and my sail boat, so I transferred to University of California, Berkeley in my junior year. Then after graduation, I went off to the Peace Corps in Colombia, then taught school and was a hippie, until we had three children and then I went to law school when my third child was one year old. Luckily, I have always had support and enthusiasm from parents, in-laws and spouse, and so was able to achieve my goals. We had our fourth child a year after I passed my first bar exam.
Jet Metier: I just knew that your life was full of depth and exploration, Tuey. I could go on any kind of tangents but let me throw out some questions for you to flesh out.
Turalu Brady Murdock: Sure!
Jet

Metier
: What kind of outfits did you and your dolls share? What kind of situations and stories did you like as a little girl?
Turalu Brady Murdock: When I was a Brownie Scout and wore the little brown outfit with the beanie, my grandmother made both mine and my doll's (a pre- Barbie, but similar in size). Also, every summer I spent a month or so with my maternal grandparents and my grandmother would take me to this huge warehouse of fabrics and I would choose six or seven fabrics for new clothes for the school year and then my doll had the clothes to match. And the year I decided I wanted a muff—in sunny California—because of Hans Brinker and the Silver Skates, so she made me a muff with a matching hat and coat. I lost the hat off the Golden Gate Bridge on New Year's Day as we walked across it—since I stuck my head under the railing and the wind gusted it away into the ocean. I am a voracious reader probably because of my paternal grandmother who could devour a book in a day. She got me started on historical fiction and non-fiction, and to this day I remember the tales well—Otto of the Silver Hand, Treasure Island, The Island Story, etc. I still read anything and everything.
Jet Metier:
What was it like being raised by beatniks? Do you and they play the bongos, perform poetry in coffee houses, and ride around in Vespas?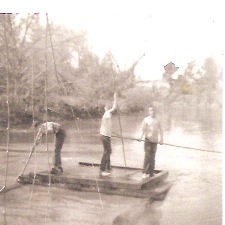 Turalu Brady Murdock: The fun of having parents who were beatniks was that you never knew who would be at the dinner table or who would spend the night—often sleeping on the floor. The first money my father made, he bought my mother a baby grand piano and no matter where we lived, the piano was there—and still is. By the way, my mother is almost 92, was just here in Nicaragua for about the fifth time to meet her newest great grandchild and my father died last year at almost 96—healthy to the end.
We lived in Venice, California at the beach, we lived in student housing, we lived many places until I was eight years old and my parents bought a house on a lake and what a playground that was for us! One year my father gave us a bag of cement for a present and we made a cement lake for our small cars and boats in the backyard. Plus, we had rafts, a tree house, rope ladders and rope swings. We went to Mexico in 1956, and my mother made us wear foam rubber beanies for the heat; you dipped them in water and put them on your head to cool off. You can imagine what they smelled like after a few days. Then in 1964, we drove from California to the Yucatan Peninsula before Cancun, before roads, before bridges. My father was checking out the Aztec and Mayan astronomical sites.
Jet Metier: Am I reading a children's story? This is all so wonderful and magical. Where was this lake, Tuey?
Turalu Brady Murdock: The house with the lake is in Walnut Creek, California. My mother still lives there, so several more generations have loved it, too.
Jet Metier: Did you visit your mom's home in Montana? What was it like for a city girl from the Bay Area to be in one of the last wilderness states? I bet your pioneering spirit was encouraged by that.
Turalu Brady Murdock: My mother and her parents left Montana in the late 1930's to come to the golden land of California, but yes, we have visited where the old ranch was. My mother has all kinds of stories about skiing to school, riding horses and learning to play the piano on a piece of wood painted with the keys, plus knowing the state senators and governors because it was a small population state.
Jet Metier:
Oh, my gosh, Smith College. I would have killed (or maybe maimed) to have gone to one of the "Seven Sisters" colleges. Was it still just for women? Tell me everything. How cool it must have been to be with the crème de la crème in a classic New England setting (okay, it wasn't a fit for you), but what were your best memories?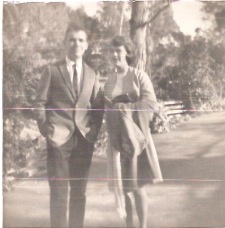 Turalu Brady Murdock: Smith is still one of the only all women's colleges left. I went there because I really wanted an all-female college. I made good friends. It is just that Smith at that time was still in the 50's and I was in the 60's, challenging the Vietnam War, joining the Civil Rights movement and voter registration drives. It was too conservative at that time for a Berkeley girl. I came back just in time for the free speech movement at Berkeley.
My Smith College roommate and her husband have joined us for vacations, plus I am still good friends with my other housemates from Smith, so it was an experience worth having. I just had to teach them about the joys of Mexican foods; this was before Taco Bell.
Jet Metier: Give us some survival techniques that your ingenious parents used to get you safely through the Pre-Colombian ruins with a station wagon ( I am assuming) full of kids. And were you allowed to play around the temples?
Turalu Brady Murdock: We climbed the temples, slept in hammocks on a beach and waited hours for ferries. Mexico was wonderful then, before the non-stop hotels of Cancun were built.
I have often thought there are some great stories in my family history. You haven't heard the one about the Basque boy who came to the New World—one of my ancestors. It's an amazing story.
Jet Metier: Tuey, your children and grandchildren will hopefully see this interview on the eternal internet, so please, give us a hint of this Basque adventurer so they'll have a record, too, the rest of us can see how this lore continues your family course of adventures in other lands.
Turalu Brady Murdock: The Basque story is unique. Pierre, my ancestor, was the youngest boy of twelve boys of a devout Catholic, Basque, French and Spanish family. The other boys were each named after an apostle. His parents decided not offend any apostle, so Pierre received all twelve names. (There were daughters also, but they don't figure into this story.) When he was 12 or so, Pierre was shipped off to Hispaniola (the island of Haiti and the Dominican Republic) to live with an older brother on his plantation. When he was 19 or so, the slaves had a revolution or uprising, so to save him from being killed, one of the slaves put Pierre in a boat and put him out to sea. A Charleston, South Carolina merchant ship picked him up. The owner of the merchant fleet was onboard and so enjoyed the company of Pierre that he took Pierre home to live with him. Pierre fell in love with the merchant's daughter who was about three years old at the time and ended up marrying her when she became of age. After marrying, they moved to Philadelphia to set up the merchant's warehouse there.
Jet Metier: Whew! I can see your grandfather's story starring Tyrone Power. I know you'll probably never retire, Tuey, but, heck, you've been known to shoehorn something additional into your schedule, so have you thought of screenwriting?
Turalu Brady Murdock: In my free time!!
Jet Metier:
What is your family life like right now?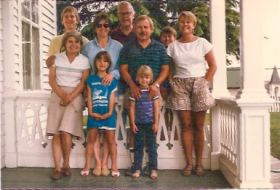 Turalu Brady Murdock: My husband and I presently live in a three generation household, which includes my youngest daughter and her husband who is a chef (and not home three to four nights a week), and three grandchildren ages 5 ½, 2 ½ and six weeks! There are two boys and the baby girl. It is great fun and I wouldn't give it up for now, but very time consuming, since the boys go to school in Managua, Monday through Friday, a 1 ½ hour one-way trip because of road construction and they have to be in school by 7:30 am! So we do a lot of commuting, but trade-off who gets to drive.
Jet Metier: I'd like to know more about your husband and your marriage. He certainly isn't a "right off the rack" kind of guy. Did you put him and the rest of your suitors through the wringer and give them mental agility tests? What did he do to attract you?
Turalu Brady Murdock:
We met during our hippie days and David is my opposite—low-keyed, loved by all, and capable of cooking a meal or changing a diaper while repairing the washer or fixing the car. He was a Wildlife Biology major in college, worked for a while in that field, but found it was hard to support a family while being a naturalist, especially with a wife who wanted to go to law school. So he went back to his first love, airplanes, and worked in the aviation field as an engineer for companies like McDonnell Douglas. But we were always leaving and moving on, as my job with First American Title Insurance Company had us changing locations. In 34 years, we lived in eight places that First American moved us to.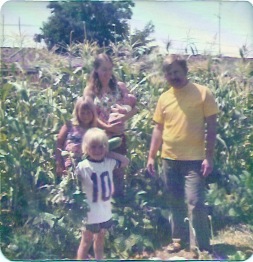 Jet Metier: You must have been an incredible power couple. Did he travel to suit your career or vice versa? And what is it like when the two of you go birding? Are notebooks and lots of hours crouching in the jungle involved?
Turalu Brady Murdock: David has raised bees, worked on wildlife refuges, hunted, fished, raised our vegetables, and of course, birded. We have been lucky enough to go birding in many fun and exotic locations, but he is not a fanatic and keeps an informal life list—unlike some of our other friends, who are addicted. Now he is teaching our grandchildren. So far the 5 ½ year old seems to be blessed with the naturalist genes, although he is into marine animals, more than birds. Our grandson gave his first naturalist presentation to his kindergarten class in Spanish, explaining about snakes and why they are good for the environment. Our 19 year old grandson, a college student now, had the luck to be the only grandchild for 13 years (we now have six). So he went with us to the Amazon, Alaska, the wilds of Canada and Africa, checking out animals, but he wants to be an engineer. Oh well!
Jet Metier: How did you decide on Nicaragua and the town you live in for this part of your life and what are your retirement plans?
Turalu Brady Murdock: Interestingly, I give a 30 minute presentation twice a year at a conference of people interested in exploring living overseas. From 400-800 people attend the conferences. One of my presentations is "Why Nicaragua? Or The Lure of Nicaragua." I give seven reasons I chose Nicaragua after being lucky enough to have traveled to most of Latin America and the Caribbean.
The first is location. Nicaragua is only 2 ½ hours from the US, and an easy to deal with time zone. Yet, it is true Latin America, not Americanized. The second is the climate. We have tropical to temperate to rain forest, just a drive apart. The third reason is the natural beauty of the country; the birds, flowers, lakes, beaches and mountains, and especially, the volcanoes. The fourth is the quality of life here; the schools, hospital, markets, activities. The fifth are the Nicaraguans themselves. This is probably the number one reason we decided on Nicaragua; the welcoming, friendly, accepting people. The sixth is the ease of the local laws for residency, buying property, and banking. The final one is that it is truly the land of opportunity for those who wish to start a business, volunteer at a non-profit or become an investor. So for all those reasons we decided on Nicaragua.
We also wanted to be near the ocean and not surrounded by people, so that is how we built our home on a hill with great views and easy access to the beach near a small fishing village. It is about 1 ½ hours from Managua and equidistance from Leon. My husband and I are both officially retired, although I started a small consulting business after retirement, since I kept being asked questions and thought "Why not get paid for the answer?" I have a great business partner, Maria Amanda Hurtado, a Nicaraguan who worked with me at First American. She is totally bilingual and efficient in every way. She does all the hard and detailed work and I can just be the rainmaker and work at my own pace!
Jet Metier: You've conducted business in several countries. Please explain how practicing civil law and title services (please correct my terms) differs in the US, Nicaragua and the Caribbean; what makes them different from each other and their philosophy? If you could, please explain it in terms of their quirks and with an example that will make the readers chuckle. (I'm going for lightness here.)
Turalu Brady Murdock: US law (except for Louisiana and Puerto Rico) and Canadian law (except for Quebec) is common law; a law that derives from the church and uses previous case law as precedent. It has equity as a strong principal, which is why we can say, well it is not fair, to a judge, and he will listen. Latin America and the Caribbean use a form of civil law. Civil law is a statutory law; everything is either legal or not legal. Equity never enters into the decision. It is the difference between a black and white law and a gray law. There are many things that are possible under common law but can't be done under civil law. For instance, it is common for a husband and wife to own property as joint tenants, which means that when one dies, the other automatically inherits the deceased spouse's half of the property. Joint tenancy does not exist in civil law, so in order for a surviving spouse to be sure of inheriting the deceased spouse's half of the property in Nicaragua, you need a local will. Plus, in the US, properties in developments usually have what are called covenants, conditions and restrictions, which allow homeowners in the development to avoid having pigs being raised next door or a house being painted magenta. Covenant and restrictions against ownership are rare in civil law and in order to have enforceable ones, a structure must be created for the development and all owners must agree. So you could get a pig farm next door to you in a magenta pigpen and you couldn't complain.
Jet Metier: So now I know. Thanks! I can see how your service is especially needed.
So let's turn around and I'm going to give you some "fill in the blanks."
You know you are in Nicaragua when__________________.
Turalu Brady Murdock: You know you are in Nicaragua when the coffee smell is everywhere and is the best in the world.
Jet Metier: In Nicaragua, they think you are crazy when ______________________ but not when____________.
Turalu Brady Murdock:
In Nicaragua, they think you are crazy when you open the refrigerator when you are ironing but not when your music is at high decibels.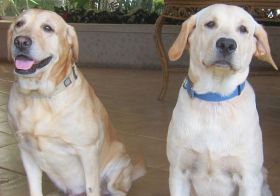 Jet Metier: Nicaragua is the worst place in the world when_____________, but the best place when ___________.
Turalu Brady Murdock: Nicaragua is the worst place in the world when you want to get something done quickly, but the best place when you want to get help from a stranger.
Jet Metier: __________________ is the ideal time to visit or live in Nicaragua, because ____________.
Turalu Brady Murdock: December and January are the ideal time to visit or live in Nicaragua, because it is the beginning of the dry season and everything is still green and lush from the rainy season and it may not stay like this because by April it is so dry and so hot you are praying for rain.
Jet Metier: I understand you are on many Nicaragua boards. Are they for profit or nonprofit? What are they, what do you like about their goals, and how have you contributed during your time with them?
Turalu Brady Murdock:
I am a founding member of ANID (Association of Nicaraguan Investors and Developers). It is a non-profit group, created to help real estate agents, developers, and investors (especially English-speaking ones) understand the Nicaraguan system. The board has Nicaraguan as well as US citizens on it and has been actively helping investors since about 2006. I am also active in a very informal group of homeowners where I live. We work with a two room seven grade school nearby, helping with supplies, starting a library and we are hoping to help improve their water supply as our latest project.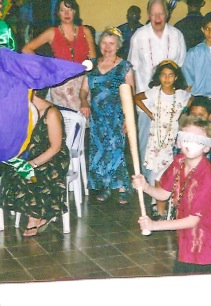 Jet Metier: I am fascinated by your big family and that you like to entertain. Tell me: what is a party like at the Murdock household, food, activities, decoration, gifts, etc., from you and from your guests? And how have you incorporated Nicaraguan traditions in the way you host people when they stay in your home?
Turalu Brady Murdock: We do love to host. We are lucky to have a wonderful Nicaraguan cook who works for us. She can cook with a smile for the largest group, which makes hosting great fun. Of course if there is a birthday, it means a piñata, and always music, sometimes louder than we are used to, but still enjoyable. We have a pool and all gatherings become pool parties and beach bonfires with hot days and s'mores. Fireworks for Christmas Eve and New Year's Eve are part of the fun. And people often fill the rooms to spend the night. We are lucky to have good friends and lots of family.
I don't want to cut you off— we can always add more later, if you wish— but 5:30 pm is our traditional sunset time with the whole family—beer, wine, juice and chips with cheese. It is an early sunset here in the tropics and we live on the Pacific Ocean, so the sunsets can be spectacular.

Jet Metier: Tuey, I love your life story. Let us stop here, and let people visit your office in Leon, to take your seminars and learn from you how to buy land in Nicaragua. You have provided me with stories I really wanted, because you have lived a life full of interesting family and exotic adventure. I wish you all the best.
Turalu Brady Murdock: It was great fun reliving the past. Come visit us. We love having company!
Jet Metier: You are very kind. I am already imagining it. Adios! And thank-you.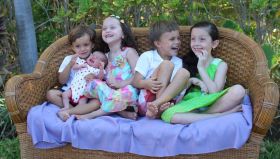 Posted in
My Life In Nicaragua
May 27, 2014