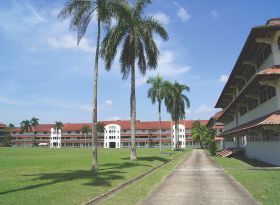 There are a lot of expats in Clayton. Most of them are Americans and they are all nice people. Everybody gets along in Clayton. They also have a pretty tight community over there. There is a lot of community identity amongst expats; they know each other and they help each other out.
A group of universities and organizations called
The City of Knowledge or
Ciudad del Saber
is in Clayton. There are a lot of North American university campuses in
Ciudad del Saber
, including the University of Louisville and Florida State University.
Posted January 11, 2015