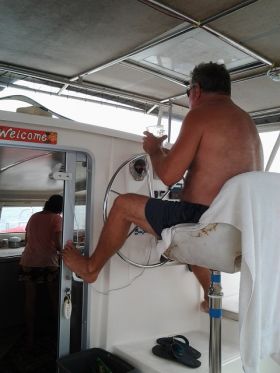 What dress code?
People in Bocas Del Toro wear shorts and flip flops, but you will not find locals in shorts. The native Panamanians wear long pants and short-sleeved or long-sleeved shirts year round. Expats wear shorts, flip flops, tank tops, and bathing suits year-round.
I wear little dresses, and for parties we dress up a little, but you will not see anyone wearing a tie here, except for locals. If you are going to court, you wear a tie. Otherwise, you don't.
Bocas Del Toro is very casual.
Posted November 11, 2014