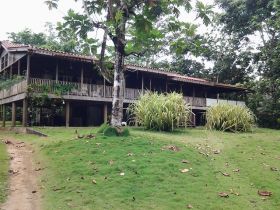 Your neighbors in Bocas Del Toro depend on where you live. If you live in town, you are going to have a mix of expats and locals. Houses are all mixed up; you can see an Indian shack right next to a gringo house. Both of my neighbors are local, but the person across the street is a gringo, so these are most likely the middle class here in Bocas. But two doors down are workers who might do handyman work, or workers who fix your bike or things like that. They are different kinds of people and they all have a lot of kids. Across the street, I guess there is a man who has 17 kids of varying ages. They are his or his kid's kids and they live there in two different houses. Locals quite often have large families.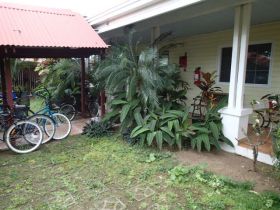 If you are living in Bocas Town, yes, it is noisy. The Latin culture itself is noisy. They play loud music, they have dogs that bark and often, they have chickens and roosters and they crow. If you live in a neighborhood mixed with locals it is going to be noisy. If you want a quiet neighborhood, you have to go outside the town a little bit or you could go to another island and then it is quiet.
Colon is the only island that has roads and cars. All the other islands have no roads and no cars, and they are only accessible by boat.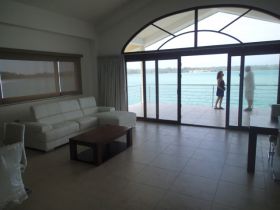 Therefore, if you go to another island, you can be completely isolated, with not even any light pollution. You could see the stars; they are incredible. That is what is nice about Bocas; you have a lot of choices. You can live in town if you like the action and the nightlife, and all the people. On the other hand, you can live in an island where you get a little privacy and quiet or you can live on the far off islands where you are very isolated and you might not come in for a month.
Posted October 02, 2014