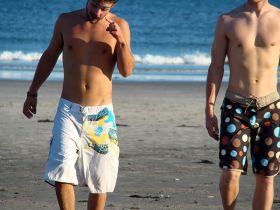 Right now there is no malls in Pedasi, but there will be one soon.
Currently, Pedasi has some small boutiques, which offer some nice souvenirs. Since Pedasi is known as one of the best places to surf, in "Pedasito" you can find surf supplies.
However, if you are interested more in shopping opportunities, the nearest mall to Pedasi is located in the city of Chitre, which is more or less an hour away by car.
Posted January 28, 2015