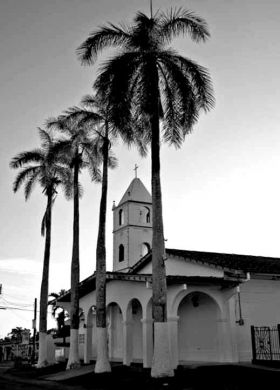 To give you an example of what your neighbors would be like in Pedasi, I live in a four-plex apartment here. My house is divided into four and it is like a little flat. I have one neighbor from Canada, one local neighbor from Panama and one neighbor from Costa Rica.
There is a very big expat community in Pedasi, mainly Americans and Canadians. There are people from Italy, Switzerland, France, Russia and Israel.

Of course, there's the local Panamanian community as well. There would likely be local Panamanians around you if you live here.
The village of Pedasi is very Panamanian in terms of architecture and style. The houses are colorful. There is a very large expat community.
(Church in town square of Pedasi, Panama, pictured.)
Posted March 01, 2015