You can definitely find a lot of flowers in Volcan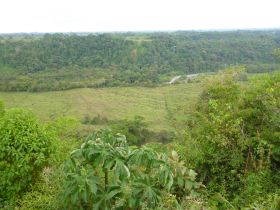 and Cerro Punta, as there is a local company that exports flowers abroad named PanaFlores.
All over the town and on your way to
Volcan
you will see different native flowers that will delight your senses.
The Parque Internacional La Amistad park is located at the Baru Volcano area, so it is a beautiful place full of vegetation that attracts different animal species, so you will see the flowers, enjoy the pure air and watch the waterfalls, all in one place.
Posted July 17, 2013