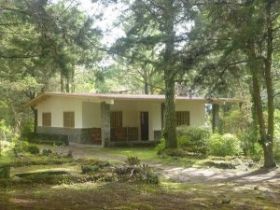 A gardener in Volcan is about $15 a day working from 8-4 with a lunch break. You need to supply lunch. A simple sandwich or bowl of chicken soup if fine.
Keep in mind that when you are hiring someone at these low prices you need to supply all the yard tools.
You can hire people who come with their own yard tools but they cost a lot more.
If they work for you 3 days a week or more, you will need to pay register with the labor board and pay social security. If they work for you only 2 days a week or less, you will not need to do this.
It's always a good idea to have a written contract between you and your workers. Ideally make the contract for 3-6 months with the right to renew for another 3-6 months if they do a good job.
(Secluded home and garden, Volcan, Panama, pictured.)
Posted June 04, 2017