Prices of homes, condos and apartments in or near Boquete vary.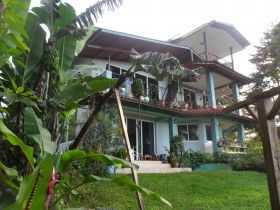 ​Boquete has grown considerably since I moved here in 2004 and prices of land and homes have risen considerably. Actually, when I moved here there were not that many homes available for sale. Boquete was a sleepy little town and there was not much tourism in those days, so most young people had to leave to find jobs.
Since 2004 not only Boquete but many areas around Boquete and Chiriquí have grown with not only expats moving here but locals as well. Why? There are more opportunities and jobs with the growth, thus the need for more housing.
Back in 2004 a few developers started promoting Boquete internationally and it started a boom. Boquete was written up in several publications as "one of the best places in the world to retire". With that and the good economy, many foreigners, particularly Americans and Canadians, moved to the area. There were only a few gated communities and not many homes for sale so most people back in those days had to buy land and build if they did not want to be in a gated community.
Now some expats and Panamanians that have built homes of all sizes and prices want to sell for their own reasons. Many of them pass on or move back or experience some life changes which causes them to put their properties on the market. So now because of the increase in population you will find many properties (homes, land, condos and apartments) for sale in the area.
Prices depend on location, access, quality of construction, amenities available; pretty much like anywhere else in the world. As a general rule the closer you get to downtown Boquete the more expensive and again that depends too on how motivated the seller is and quality of construction.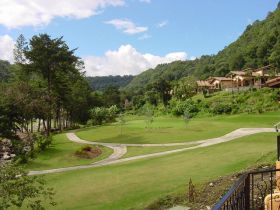 If you are looking to buy a home in the area my suggestion is get a good realtor with experience and knowledge of the market and areas. I also suggest working with a bilingual realtor that is a person who can speak Spanish as well as English so that they can communicate in the language of the land, and you.
(Photo above of home for sale for US $225,000 in Potrerillos Arriba, 2 bd 2ba on 3+ acres)
(Photo below of view of the 3rd hole of golf course at Valle Escondio from veranda of a 3 bd 2 ba villa for sale for $350,000)
Posted November 09, 2017