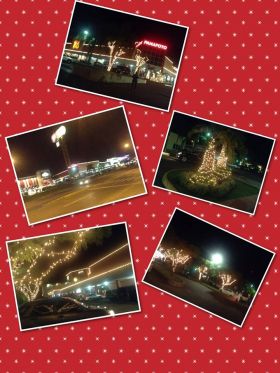 There are not a lot of stores and shops here in Boquete. If you want to go shopping, it is better to go to David, which is about 30 minutes away from Boquete by car.
You will find everything that you need and want in David. If you want to buy new appliances like a refrigerator or a television set, you have to go to David because you won't find any appliance stores here in Boquete.
The stores here in Boquete do not have a lot of options or variety. There are clothing stores here but if you buy your clothes here, it is highly possible to see another person wearing the exact same shirt that you just bought! That is why if you need to shop for clothes, it is better to go to David, where you will find the Chiriquí Mall and the Plaza Terronal or to go to Panama City (6 hours from Boquete by car) because you have more choices out there. You will find branded items in David and Panama City. If you are shopping in quantity, especially now that Christmas is coming, it is better to go to Panama City where there are more choices. A lot of people from Boquete go down to Panama City or David to do their Christmas shopping.
The stores that you will find here in Boquete are mostly supermarkets and open-air markets, where you can find fresh vegetables and fruits.
(Plaza Terronal at Christmas time, David, Panama, pictured.)
Posted December 18, 2015