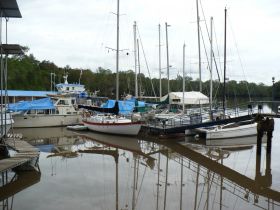 Boquete is a small mountain town about 45 minutes to the north of David and does not have any beaches nearby. On the other hand, the location of David offers easy access to the mountains or the Pacific Ocean. From the marina in a suburb of Pedrigal on the south side of the city, the waterways lead to the Pacific Ocean.
David is only 35 minutes from the nearest Pacific coast beach at Playa La Barqueta. Another beach near David is Las Lajas, preferred by many people because this beach is quite shallow and a good beach for family swimming.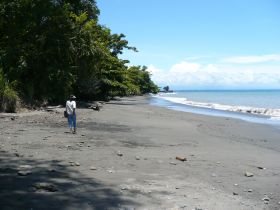 To the west of David an hour and fifteen minutes away, you will find some lovely beaches near the town of Puerto Armuelles on Punta Barica and, if you ask one of the locals, they can direct you to an obscure, unique, very picturesque beach south of Alanje called Estero Rico. This one is really worth the trip offering both salt and brackish water beaches on either side of a long sand spit that parallels the coast.
Posted July 08, 2013