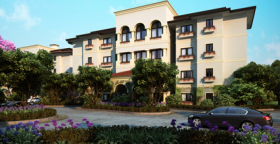 Blackouts happen here in the Chiriquí Province (the province in which Boquete is located). In Boquete, it happens around once or twice per month. When the power goes out, the outage lasts for about two hours, but many expats here in Boquete have generators. Blackouts happen more in summer because that is when it is "mucha brisa" - it's windy. Some trees fall on the electric lines, which causes the blackouts.
The electric companies here in Boquete are very good. They always respond immediately. They usually take good care of the people who live in gated communities. If, for example, the electricity goes out here in Lucero (a gated expat community in Boquete), we will call the electric company and they come and see us immediately; top priority. So we have a good communication with the company. The electric company is much more responsive to expats.
Panama has a problem in the supply of electricity during summer when there is not enough water to produce electricity. When they don't have electricity in Panama City, they take electricity from the Chiriquí Province, because we do tend to have water. So, Chiriquí can at times generate electricity for Panama City.
(Pictured is a condominium building at Lucero, Boquete, Panama.)
Posted May 29, 2015