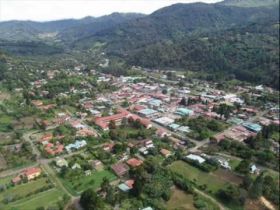 My son, Diego, has epilepsy and we couldn't find a doctor for him here in Boquete. Normally, if you have epilepsy, a heart problem, or any other serious health issues, then you need a specialist and you have to go to the private clinics in David, which is about half an hour away from Boquete by car. There are specialists in Hospital Chiriquí, and in Samuel Lewis. You can also go to Clinica Especializada, where you can find neurologists and neurological pediatricians. You may also go to the Polyclinica Especializada, which is like an association of specialist doctors located in the David area. You can find every kind of specialist there so you don't have to go anywhere else.
I had to have my son diagnosed because he was having problems that we weren't able to figure out, so like many people in Boquete, who have a more challenging, complex situation, we went to Panama City to get my son diagnosed. When we went to the public hospital in Panama City, I asked for a neurological pediatrician and they told me that the next appointment would be in February, which was not acceptable because I wouldn't know what could happen to my son if I waited that long. I went on the Internet and was surprised to find that there were neurological pediatricians in Chiriquí. So we went back home and got an appointment for my son right away.
Many expats are familiar with Hospital Chiriquí for expats but there is another place called Policlinica Especializada, which is a group of specialists in David, who are very competent.
Most of the doctors in Chiriquí also work in the public hospital. Usually, if they work in the afternoon at the public hospitals, they work in their private clinics in the morning and vice versa. The doctors have their own secretaries that you can call to book an appointment or you can go directly to the clinic. Normally, people book an appointment before seeing the doctors.
In Boquete, there are no specialists but you will find general practitioners. If you have a cold then you can see the general physician in Boquete but if you have something more serious then you have to go down to David to see a specialist.
(Mariachis playing in Hospital Chiriqui in David, Panama, pictured.)
Posted November 22, 2015