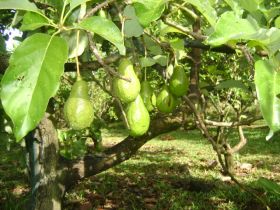 I enjoy gardening in my greenhouse and around my property, but I have too big of a property to maintain myself.
Gardeners are a big help and I have a really good one that has been with my family for a long time and is like family.
The going rate in Panama for a gardener is $20/day. Some people pay $15/day but I think that is too low and some people pay over $20/day and that is too high. The right rate for a good gardener is $20/day.
Remember also in Panama whether your gardener works part time or full time you must pay vacation pay and "decimo" (which is the 13th month paid quarterly).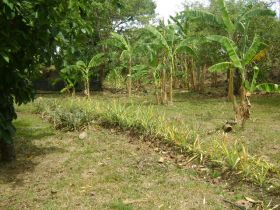 If you are planning to move here and hire domestic help PLEASE check with an accountant on what the workers should be paid on top of the daily, weekly, bi weekly or monthly salary.
Photos, from top:
Avocados in my garden
Pineapples, bananas and platanos in my garden
Posted April 27, 2018