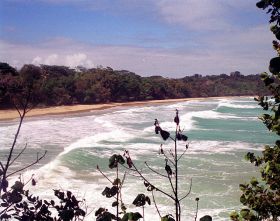 Red Frog beach and Wizard beach are the major surf spots in Bastimentos, Panama.
The north-eastern side of the island of Bastimentos faces the Caribbean Sea and because of that, they get some really good surf.
There are five beaches along that coastline and they have good surf because they are facing the open sea.
Posted October 20, 2014