The rainy season in Mexico traditionally starts in the second week of June, but has become varied for quite some years now due to climate change. The season ends in September. Mexico has a period of three to four months of rain and the rest of the year is the dry season.
The seasons typically apply to the whole of Mexico, but there are exceptions to the rule with some very wet areas like Chiapas and Veracruz where they have rains throughout the year. There is also more rainfall in Mexico City than in Guadalajara.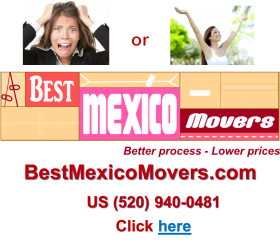 Mexico has two mountain ranges, Sierra Madre Oriental (the Mother Eastern Sierra) and Sierra Madre Occidental (the Mother Western Sierra). Precipitation in Mexico is affected by these mountain ranges.
The driest places in Mexico are Baja California Sur and some areas in Chihuahua and Sonora.
Posted January 10, 2018