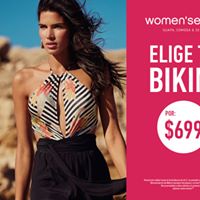 You can buy good clothes in Los Cabos and La Paz, more so in Los Cabos because there's a fabulous mall called the Paraiso Mall in Cabo San Lucas. It's a huge shopping mall and they have beautiful clothes and shoes there.
In La Paz, there are some great stores. When I lived in Cabo San Lucas, I used to go up to La Paz because there are some great boutiques there. There are a couple of local designers that have their own boutiques. What you're looking for anyway is more comfortable resort wear.
In Los Cabos, my favorite store is not even in the mall. It's called "Magic of the Moon". It's in downtown Cabo San Lucas. It's for women and they have nice soft materials that you can hand wash or wash in the washing machine and just hang up to dry. They have nice, comfortable pants, blouses, or flowing sundress-type of resort wear.
Guys would probably be buying their clothes at Walmart because that's where they have a lot of sports clothes for both sexes.
Shoes can be a challenge if you've got big feet like me. For any woman up to a size nine for shoes, you're going to find all kinds of shoes in La Paz and Los Cabos. I wear a size 10 so they don't carry very many of the bigger sizes because Mexican ladies just don't have big feet like me. I'd have to get my shoes in the United States.
(Ad for a women's boutique at Plaza Puerto Paraiso mall, , Los Cabos, Baja California Sur Mexico, pictured.)
Posted June 07, 2017