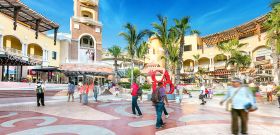 In the past years, new stores have opened in Los Cabos and La Paz.
In Cabo San Lucas, there are two big shopping malls. One is at the marina and called Puerto Paraiso. You can find expensive clothes at the Luxury Avenue, where you can find Lacoste, Salvatore Ferragamo, Carolina Herrera, and other luxury brands. There are other clothing stores inside the plaza.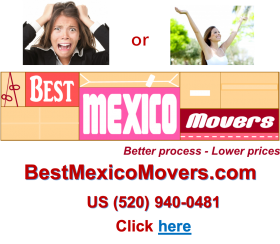 There is another shopping mall called Plaza Sendero Los Cabos, which has more local stores and boutiques where you can buy clothes.
( Puerto Paraiso, Cabos San Lucas, Mexico, pictured.)
Posted June 19, 2017