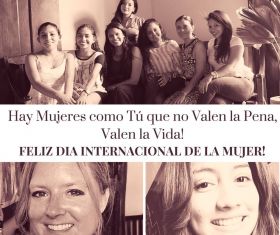 The treatment of women and girls in Nicaragua will depend on where you live, where you grew up, and your level of education. In the city, women are now more independent.
People with basic education will probably be rude and wild. Nicaragua may have some problems with men who take advantage of girls, but this depends on where you are in Nicaragua.
A woman who is from a middle and upper class family would be independent, a go getter, well educated, and go to good schools. However, women from the countryside would not have the same opportunities and may be treated badly sometimes.
My daughter who is nine years old is treated properly in the city. She will be able to do what she wants to do. Parents play an important role in teaching kids how to become independent.
The best jobs with the best incomes in Nicaragua are still held by men, which is the same way everywhere else in the world. Women who want to break into this culture need to be more aggressive because they need to prove that they can do it, too. The new generation of Nicaraguans understands this little by little.
Nicaragua has a population of six million and only 20% to 30% have access to good education. Nicaragua is moving forward in the direction of improving the level of education of its citizens.
(Acknowledgement to all the female employees of Casa Granada Properties on International Women's Day, Granada, Nicaragua, pictured.)
Posted August 07, 2017