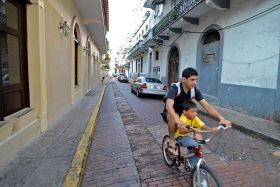 On Sundays, a couple of lanes in Panama City are designated for bikers only.
Many people use bikes in Casco Viejo but because this is an old place, there are no bike lanes. You will only find bike lanes in the Cinta Costera (bottom photo). They have built a designated area for bikes over there. If you are a good bike rider, it should only take you 2 to 3 minutes from Casco Viejo to Cinta Costera and once you get there, you will find many miles of bike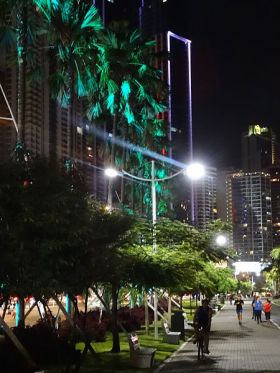 lanes and you can ride for hours.
There are people who have mountain bikes but to do that, you have to go to hilly places. Mountain bikers usually take their cars to go to hills. Some take buses although I am not sure how they manage to get the bike on the bus, but they just get off at the destination and bike from there to the hills.
Posted October 09, 2014