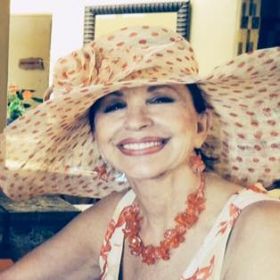 Women and girls are treated extremely respectfully in Mexico. The locals always call me "señora" (madam). The respectful way to address an older lady in Mexico is "doña" (older woman of rank). Even though I'm in that age group, I prefer to be called "señora" because I'm hoping that people don't consider me that old, and they do.
If the locals are speaking Spanish to you, they always use the formal Spanish instead of the familiar Spanish.
The girls are also very much respected in Mexico. I was talking to a woman the other day who said that when she went to Italy to study, she was surprised that the Italian men would pinch her rear end. I said, "Yes, I've heard of that. I don't know if they still do that, but I've heard that the gesture was a sign of respect in Italy." They would never touch a girl in Mexico. They just do not.
I formed an alliance group here in Cabo San Lucas. My significant other there was a retired Mexican military officer. One of my male American friends took him aside and told him when we were at a dinner, "Please, you're making all of us look bad because if Cathie has to go to the restroom, you stand up and hold her chair. When she comes back, you stand up and hold her chair again. All of our wives are mad at us because we're not doing that." I thought that was pretty funny.
The Mexican people respect everyone, even the women and the girls. It's very old fashioned in Mexico. To me, it's like going back in time.
(Senora Cathie LoCiero, pictured.)
Posted July 10, 2017