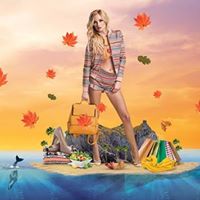 There are malls in Puerto Vallarta where you can buy good clothes. They've been building more and more malls. There is a new mall that just opened called La Isla Puerto Vallarta Shopping Village. There's another mall that's been in Puerto Vallarta for five years, which carries the products of international clothing companies like Zara, Saks Fifth Avenue, Banana Republic, and similar clothing brands. You can buy very good clothing at decent prices in Puerto Vallarta.
In Guadalajara, there is a Brooks Brothers store.
I don't have any problems getting clothing in Puerto Vallarta. I don't need to go back to the US to buy clothes. I used to think that I'd have to go back to States for candy bars, especially Butterfinger, but we can get these now in Puerto Vallarta, too. My wife buys all her clothes in Puerto Vallarta and has no complaints about not being able to get what she needs.
There are local bazaars in Puerto Vallarta where a lot the local people go. We go to these bazaars because you can sometimes find name-brand clothing like Levi's at a tenth of the cost and they would have your size, too. There are also Levi's stores in the malls in Puerto Vallarta.
(Fall ad for La Isla Puerto Vallarta Shopping Village, Puerto Vallarta, Mexico, pictured. )
Posted October 17, 2017