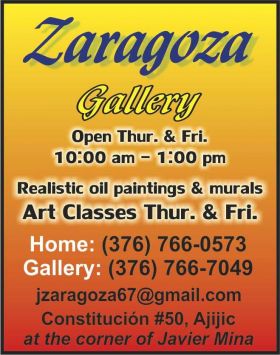 If you're going to walk in the central part of Ajijic down Colon Street from the main highway (the carretera) to the pier (which is just six blocks), make sure you leave your wife at home because there are a lot of boutiques and jewelry stores. Just tell your wife to hide because she will spend all your money! We have a lot of shopping and a lot of artisans.
They have boutiques that manufacture clothing for women. They have clothing for men, jewelry, and a lot art. We are an art community. A lot of Americans, Canadians, and Europeans come here as part of that community and they have been doing that for 50 years. Ajijic is an artist community.
Chapala is not as much of an artist community. Chapala is more like of a service center for maids, gardeners, electricians and plumbers. There are some expats there and some very nice homes.
(Ad for art classes at Zaragoza Art Gallery, Ajijic, Mexico, pictured.)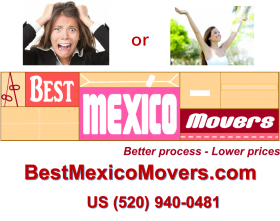 Posted September 07, 2016