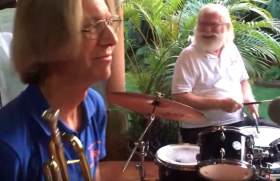 "Standard of living" is a bit hard to define, because the elements of it are different for different people. For example, if you are not happy unless they have the feel and excitement of a large city, the Ajijic / Lake Chapala area is not for you. Likewise, if you need to see first run Broadway plays (on Broadway) or if you need to purchase the newest fashions, the Ajijic / Lake Chapala area is not for you.
Here are the elements of standard of living that, if they closely match how you would define the term, you will like the Lake Chapala / Ajijic area:
Moderate, nice weather.
Great views of the lake, volcano and mountains.
Hiking all year round.
Able to be outside all year round.
Compared to the US or Canada, a cost of living about 60% less.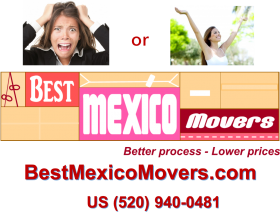 Very good selection of restaurants.
Community theater.
A good amount of live music, like in the picture above.
Clubs for almost any imaginable interest, from yoga to ukulele.
Friendly, open, expats and friendly, open locals.
If you choose to, wonderful volunteer organizations that allow you to see the results of your work first hand and immediately.
Interesting friends, from almost all over the world.
An active lifestyle and an active social life.
Here's an article
on how so many expats raised their standard of living (at least in my estimation) by moving here.
Posted August 22, 2018