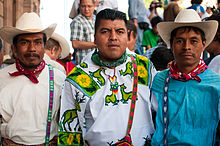 There are holidays in Chapala and Ajijic every week, so we have many festivities around. Mexican towns are always looking for something to celebrate with fireworks. Fireworks and roosters are included in our database.
For example, we have the Day of the Dead, which starts on the night of November 1 and lasts until November 2. It's very beautiful all around the country, and here in Ajijic, anyone can join the parade. People paint their faces to look like skulls and celebrate on the streets.
There is a festivity for the lake that's unique to Chapala. The Huichol are native Indians from Mexico who believe that there are different centers of power around the country, and one of those is Scorpion Island here Chapala. Once a year, people from all around the country come to Ajijic, and they go on boats to visit a sacred stone.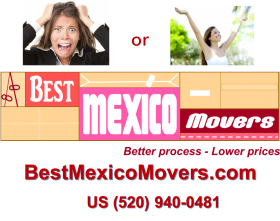 In October, we have a celebration called the La Fiesta del Rosario. Each town has its own saint, and for Chapala it's St. Rosario. During the La Fiesta del Rosario celebration, they close a certain street for nine days, and they bring fairy games and electric games for the kids, and setup a bar on the streets for the adults. There's live music everywhere, and everyone, including expats, go out to get drunk and have fun.
(Huichol Indians, Mexico, pictured.)
Posted December 08, 2016