(Casco Viejo and Casco Antiguo are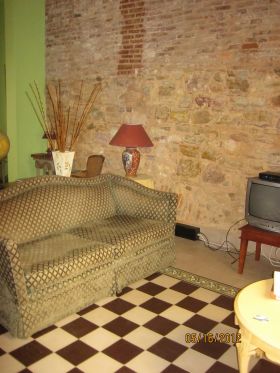 different names for the same place.)
Casco Antiguo started in 1672, if memory serves me correctly. We still have two buildings dating back to the middle of the 1700s. The reason there aren't more is that there were a couple of major fires in Casco Antigo, and, originally, most of the buildings were wooden.
Later, you see buildings influenced by the French, with different types of materials, what we call "caletanto", which is rock and bricks, so that kind of put a new perspective. The French added the grilled balconies, the roofs. Then we had sort of a neo-classic era, with the marble, art deco type buildings, a nice variety.
Casco Viejo was a thriving place up until about the 1930s. Then, many of the economically affluent people who lived in Casco Viejo started to move out towards what could be called the suburbs. As a result, many of the buildings were put up for rent. When the dictatorship came to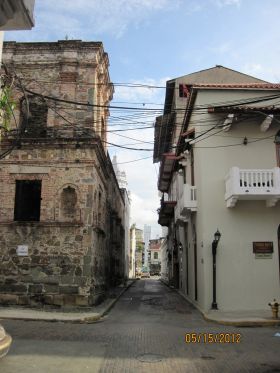 Panama, in order to help the poor, they froze rents in the early 1970s, which caused the owners to give up on the buildings and not take care of them, so the squatters moved in.
Then, in 1996, Panama passed a law to give property tax and other incentives to investors to restore the buildings in Casco Viejo. This started the turnaround, but it's been a slow process. Not everybody had the vision or the patience to undertake such a task, but as people saw more of the buildings being restored and looking beautiful, that has helped the process, but it's been a slow process.
In Casco today, you see a mix of extremely beautiful, restored, very nice places, with other places that have yet to be restored. Roughly 20% of Casco Antiguo has been renovated.
Posted August 03, 2014