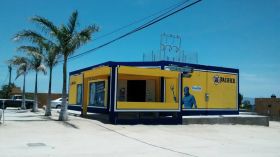 All of our markets in Los Cabos and La Paz have lots of fresh produce. They also have a lot of manufactured Mexican products such as hams and there are a lot of foreign-imported products in all of the areas of Mexico so you can pretty much get whatever you want. If you want American chicken, you can have it, or else you can buy Mexican chicken.
Mexicans eat a lot of natural foods but the foreign influence brought a lot of packaged food into the diet of the local communities. If you stick to the local products, it is pretty cheap to live down here.
In Los Cabos and La Paz we have cows wandering around on the streets sometimes, which is a problem. There is even livestock walking around on the highway. The best Mexican meat probably comes from the mainland as far as cattle. We have lots of fish and chicken here in Cabo and La Paz. There are lots of people producing chicken and there are lots of people producing pork here and there is lots of agriculture, too, so you can buy lots of fresh produce.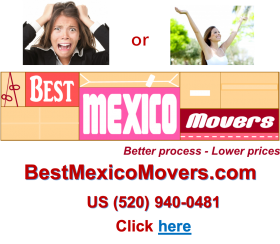 We have a huge farmer's market here and a lot of people are getting into things that are organic. So the supply of food is enough. For me, I don't have to leave the town where I live, La Ventana, to get food. (La Ventana is a small, beachfront town 40 minutes from La Paz and two hours from Los Cabos.) For people who just want to have their American brands, they can go to La Paz or in Cabo. I don't see any difference there except that Cabo has Costco and La Paz doesn't. Other than that, you can get pretty much everything in La Paz. If there is some specific brand that you want to have, you can just ask anybody from the north and they will bring it in for you. It is amazing how things have progressed here. The things that used to be available only in the north are now starting to trickle down here, too.
(Ultramarinos Oscarito, Lana Nixon's favorite market in La Ventana, Baja California Sur, Mexico, pictured.)
Posted June 04, 2016