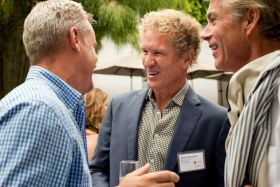 The doctors in San Miguel de Allende are all good. I'm not sick very often, and I can only speak from personal experience. I love my dentist. I have been going to the same dentist since I came to San Miguel de Allende, and I love the fact that it's my dentist that cleans my teeth and not a technician. She knows all about my teeth and she takes very good care of me.
I have a doctor in San Miguel de Allende who makes a house call for my occasional intestinal bug. On one occasion, I had been sick apparently long enough that he thought I needed to go to the hospital to have an IV because I was dehydrated. I said, "No, I'm not going to the hospital. I don't do that." Twenty minutes later, he was back in my house with a nurse and an IV pole. I stayed at my house in my bed with the nurse for 24 hours while I had the saline drip to rehydrate me. From my perspective, that's good healthcare.
I had my knee replaced in Querétaro (a nearby large city) by an old German orthopedic surgeon who has his own personal clinic with a less than 3% infection rate. It's important that I check the infection rate because when you're having a knee or a hip done, they're putting something fake in your body, and you have to be careful not to get an infection because an infection will want to attach itself to the fake thing that's in your body.
I checked in for my operation on a Thursday, had surgery on Friday morning, and checked the following Tuesday. For the hospital fee, the doctor's and his assistant's fee, and the anesthesiologist's fee, it cost me less than $14,000. I put it in my American Express card and got miles.
(
Great smiles at a
soiree
attended by CDR San Miguel staff, San Miguel de Allende, Mexico, pictured.)
Posted January 09, 2017