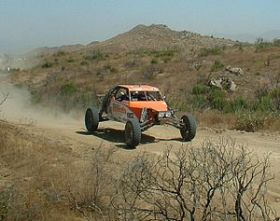 We live in a ranching community in San José del Cabo just 30 miles outside of town called Cabo Pulmo. Cabo Pulmo is located 28 miles east of the Los Cabos Airport (SJD). Just north of Cabo Pulmo is where our house is located.
When we first built our house, there were only a couple of Americans who had part-time homes, and one other full time American couple or group in the area.
We used to say we could see 20 miles north, south and west inland and we can name every person in it. That's how small our community was. There were also ranchers who had ranch houses and ran cattle in the area, and that was it.
Over the years, we have has slowly acquired more people, more subdivisions, and more full-time residents. Cabo Pulmo is quite a social community with a few hundred-people living in the same area now.
Living in La Paz was wonderful with a very nice society. Mexico is full of family-oriented communities. If you went out for the evening, it's not just one or two people, it's always meant an entire family going out and enjoying the bar, park, restaurant, or the malecón in Puerto Vallarta.
Whenever we were invited to Mexican events in La Paz, we found the events to always be family oriented- from the oldest generation to the youngest, all mixed together. This is something you won't find in our northern society anymore.
The feeling of family and community mixing is different. For example, at weddings in La Paz, there would be kids running around, yelling and screaming. Americans would tell the kids to be quiet because there is a ceremony, but the Mexicans would say, "What's the problem? They're kids. Let them have fun." That's how we really enjoyed living within a Mexican society in La Paz.
Los Cabos is more structured for Americans than La Paz. The Mexican families are still warm and comfortable. As an example, we were on the road when we were asked to help collect for the Red Cross. We parked our cars beside the roads, and people would stop walking and stand on the streets collecting money from the motorists. For the most part, the expat community would have their windows rolled up, look straight ahead and not want to give a penny without the understanding that it's a donation. A Mexican, on the other hand who drives a piece of junk car with smoke and five kids would roll down the window and give a peso or two, or whatever they could.
That's the difference between the Mexican and expat communities. The expat community lives behind walls to isolate themselves, only ever mixing with the Mexican society when they deal with the service people. On the other hand, when living and being a part of the Mexican community, there's a warmth for socialization and more willingness to talk, be friends and be happy.
We've been racing cars for the last fifteen years in Mexico. The racers are classed into groups and drive anywhere from a Trophy Truck or the "Class One" cars that cost hundreds of thousands of dollars, down to a Volkswagen bug which may cost $3,000-$4,000.
There would be 100-150 cars racing, four or five of which are driven by American or Canadian drivers. Spectators would consist of entire families. Point to point races, which are races that start in La Paz and end in Cabo Pulmo, have whole families coming up to watch and cheer you on.
It's a wonderful experience. The groups of people, the camaraderie, and the expression of joy from what you are doing all made it a wonderful experience.
(Off road racing vehicle, Baja California Sur, Mexico, pictured.)
Posted October 31, 2017