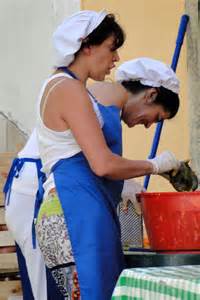 Yes, you can get a good caregiver in Portugal. But the way to do it in Portugal is not to just put an advert and wait for people to knock on your door and expect someone who is brilliant. You have to to have references like any other country in the world. Even in America, if you want a babysitter, you want references. You want someone who knows that person and that's exactly the same here in Portugal.
In Portugal there's no difficulty in finding in people because the unemployment rate in Portugal at the moment is 18%. So a lot of people, the unemployed, when they cannot find jobs, they apply for either taking care of children or elder people, so it's actually quite easy to find that sort of help. You get people who would really take care, bathe the elder people, cook them a proper meal, all of this. But if the elder gets sick or has a stroke or something, they would not be prepared to help them medically. They would have to call 112, which is our version of 911.
You can hire more sophisticated help such as nurses, but then the price increases a lot. You can have an average healthcare worker with no medical experience full-time working for you for €700 to €800 (US $780 to $890) a month. A live- in person would cost around $1,000 a month. If it's a person with medical expertise and a degree, it will cost you triple.
(Portuguese women at work, pictured.)
Posted April 23, 2016