The cost to rent a home in the Lake Chapala / Ajijic area has been moving upwards over the last few years, as demand has increased and supply has not kept up.
As with prices to buy, your price to rent will be heavily dependent on location. The most expensive rentals will tend to be in the actual town of Ajijic and in some of the more desirable close in areas, such as around the golf course or in a particularly nice fraccionamiento (housing development). As you radiate away from these areas, prices tend lower.
Also, prices are highly dependent on if you rent long term (a year or more) or just for "the season," with the high season defined as when most of the Snowbirds are in town, consistent with what you would define as "winter" up north. Short term rentals are of course, more per month.
The vast majority of the homes in the Lake Chapala / Ajijic area come with either partial or full furniture included.
As a base, let's use a short term, a three bedroom, two bathroom home in Ajijic proper or in the more desirable local areas, assuming that you get a good price, which may run you $1,400 to %1,800 per month. Longer term, you may be able to reduce that by 25% or so.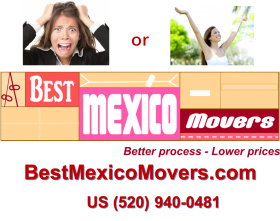 Nicer areas but not as nice as those above may run 25% less.
If you choose to live in more far out or areas with very few expats, you can pay about half.
Posted August 22, 2018