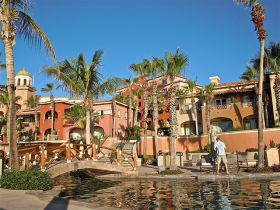 The economy in Los Cabos is very dramatic. In Los Cabos, there's no unemployment. If you want a job, you can easily find one around Los Cabos. If you are a Mexican who is good in English and use it for your job, it's a big bonus.
The wages in Los Cabos are surprisingly low for the Mexicans, and it's pretty amazing how well they live on the amount of money they make. There are many construction projects going on in Los Cabos. For example, hotels had about 10,000 – 11,000 beds last year, and they are now building 3,500 new ones. Hotel room spaces in Los Cabos have gone up over 30%, plus there are more resorts.
Most of the construction workers in Los Cabos come from the mainland. There is trouble finding accommodation in Los Cabos at times, as well as building infrastructure for the new residents.
Ninety percent of the economy in Los Cabos is based in tourism and construction. There are other businesses or industries in Los Cabos, such as vegetable gardens and export of spices and some very small produce, which make up the remaining 10% of the economy.
The economy in La Paz, on the other hand, focuses more on government services and a little bit on manufacturing, fisheries, and larger produce farms going north up to the peninsula.
In Los Cabos, there is very high unionization, but the unions are not forceful in their demands. When you're paying a maid 1,000 pesos ($57) a week, and there are always people looking for more maids, you'd think the pay would rise.
(Sheraton Hacienda del Mar, Cabos San Lucas, Mexico, pictured.)
Posted October 31, 2017