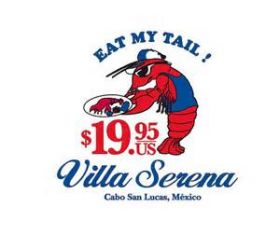 La Paz is a smaller city but it has some great quality restaurants. When I moved here to La Paz, there wasn't a decent steakhouse but now there are three. There is a chef here from Turin, Italy who just opened an Italian restaurant.
On the other hand, in Los Cabos there are world-class restaurants. There is a place down there that overlooks the arch, at the end of the land. There, you will find all kinds of seafood, Italian food, Greek cuisine, and everything else that you can imagine. A lot of people here love Mexican food and both Los Cabos and La Paz have excellent Mexican restaurant.
I came down to Mexico from Victoria and Vancouver. We now call Vancouver, "Kongcouver" after the Chinese took over Hong Kong. Vancouver has a tremendous colony of Chinese and they have great Chinese restaurants. There is a good steakhouse there called High Steak House and we have steak houses here that are equal to anything in Vancouver.
There is no shortage of places to go eat and drink in Los Cabos. Whatever your taste or your budget, you will find a place to eat.
(Lobster at Villa Serena, Los Cabos, Mexico, pictured.)
Posted February 20, 2016