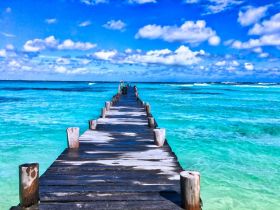 Moving your household goods to Mexico is not the same as moving from one city to another in the US for several reasons, the most significant of which is that you cross an international border. At that border on the southern side are Mexican customs officials, who are tasked with making sure only certain items cross; that the rules for who can bring household goods into Mexico are followed depending on your immigration status; and collecting taxes when appropriate.
One of the more confusing aspects of this is that you will often read or hear conflicting "advice" often from well-meaning people, many times on Facebook, that is outdated or just plain wrong.
Another confusing aspect is that rules can change over time and different ports of entry tend to enforce rules differently.
So how do you do it?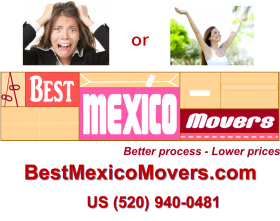 If you have a very, very small amount of household goods to move (for example, no more than would fit into a mini-van), you try to cross the border on your own, or you can can hire someone to help you, which may or may not be entirely legal. I know at least one person who purchased a trailer in the US, got the permission to drive it in Mexico (not trivial), picked up his household goods in Salt Lake City, and with his gardener, crossed the border. Luckily, he was only asked to pay a small amount of taxes, and didn't really know what was going on. Another person told me that they made five or six trips to the US to pick up their household goods. (I don't remember if he used a trailer or not.)
Once you have your temporary or permanent visa, you are entitled to bring your goods down on a "menaje de casa" one time, with no taxes, assuming that you bring only those items allowed. There are rules to be followed to make it all go smoothly. There are moving companies in Mexico that can help you, with each one offering different services, levels of quality, prices and procedures. Whatever you do, please research your options completely to find which option works best for you and the one with which you are the most comfortable.
Posted July 10, 2018