Mexico is one of the countries in the world with the richest biodiversity, which means that Mexico has almost every type of ecosystem except for a few such as a tundra system.

Some mountains in Mexico have snow and are above 3,500 to 4,000 meters (about 11,500 to 13,000 feet), which are such incredible heights that you would think you were in the Alps in Europe. It would be worthwhile to do some type of exploration climb to these mountains.

The mountain range after Ajijic is a state protected natural park. There are a lot of trails for hikers. An organization I am a part of called Senderos de México is working on putting trail signs to prevent people from getting lost.

There are two expat climbing groups in Ajijic that go on hikes every Tuesday and Friday. They offer short and long hikes of various difficulties with itineraries usually starting at 9 o'clock in the morning. You can have a very nice time going on a 40-minute hike or hike for seven hours in the mountains of Ajijic.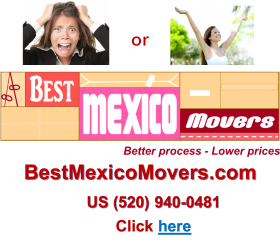 The Anthropological Museum of Guadalajara together with locals started a project putting up camera traps in the mountains. Camera traps are triggered to take pictures when they perceive movement. This project was able to gather very interesting data and pictures of animals such as the puma, many types of foxes, and other types of mammals not seen during the day. They were able to take pictures of a specific type of cat called Jaguarundi, which is a very small cat with a long tail accounting for a third of its body.

The mountains in or around Ajijic have a special type of ecosystem because these mountains have low-lying, dry rainforests. During the winter, which is when most expats come to Ajijic, the mountains are very dry. However, when the rainy season starts, the rainforest becomes wet and waterfalls form in the mountains that people can go to view and swim in. This is also true for most mountains in the whole of Mexico.

Mexico has a lot of volcanoes. The government is implementing alternative means of energy production with one source being the high geothermal energy production from volcanoes.

There is the volcano of Colima, which even though it is located in the state of Jalisco, the volcano is named after the state of Colima. This is an active volcano, so hikers need to take extra precaution and are not allowed to go near the crater. The forest is beautiful around this volcano.

There are also volcanoes in Chiapas such as Volcán Tacaná and Volcán Chichonal.

Coming from the eastern part of Mexico on the way to Mexico City, there are two very beautiful volcanoes called the Popocatépetl, popularly known as "The Popo", and the Iztaccihuatl, popularly known as "Izta".

There is an indigenous legend about a warrior named Popo and a woman named Izta. When they died because of their fierce love for each other, they converted themselves into mountains lying side-by-side.

The first time the Spanish came to Mexico, they accessed the beautiful valley of Mexico through a passage between the mountains Popocatépetl and Iztaccihuatl. The reason why this passage is called Paso de Cortés is because it is derived from the name of Hernán Cortés, the conqueror of Mexico. This pass makes for a beautiful high-altitude hike. If the hiker is coming from the lowlands, it is necessary to account for altitude adjustments in the hike itinerary.

Mexico City is 2,200 meters (about 7,200 feet) above sea level. Guadalajara is 1,524 meters (about 5,000 feet) above sea level, which is about the same as Ajijic, which accounts for the very nice climate in Ajijic.

Hikers would be amazed that they could hike for four hours in the mountains in and around Ajijic without leaving the town borders and get wonderful views of the lake and a see a variety of plants.

The beaches in Mexico are very nice. In my opinion, Mexico has some of the best beaches in the world because of the variety, water temperature, quality of sand, and beautiful natural views surrounding the beaches.

Cancun, on the Caribbean coast, is the most popular beach and is very popular with spring breakers. It has also started to become very popular with Europeans, especially the Italians, Spanish, and Germans; and even people from Latin America such as those from Argentina and Chile. Tourists love the beautiful combination of blue and emerald waters with white sand beaches.

Another beach gaining popularity because of its own alternative beach culture is Playa del Carmen. It has recently become very fancy and trendy. People also go to the town of Playa del Carmen to visit some of the pyramidal structures of the Mayas in the state of Quintana Roo, where Cancun and Playa del Carmen are located, and the Yucatán Peninsula. One of the pyramids in this area known worldwide is Chichen Itza and another one is Uxmal.

The Yucatán Peninsula has spectacular cenotes. A cenote is a hole in the ground or a sinkhole that exposes groundwater where people can swim. Some cenotes are sacred places for the Mayas where they performed their sacrificial rituals back in the days. Now, cenotes are the main sources of water for communities and cities in the Yucatán Peninsula. If you visit the less touristy cenotes, you will have an incredible experience.

On the other side of Mexico is the Pacific coast, which is such a beautiful and wonderful coastal area with a variety of beach types. Oaxaca in the state of Jalisco is where you can find undeveloped, virgin beaches that are very nice. Puerto Vallarta is the most well known Pacific coast beach in Mexico. There are also smaller bays and beaches.

Baja California Sur has become very famous especially with Californians and people coming from the southwestern states of the US. Los Cabos has Cabo San Lucas and San Jose del Cabo. The whole of Baja is a very interesting peninsula because it's very dry, yet is magnificent and picturesque because you have the sea beside a desert ecosystem, which makes for a different type of natural beauty.

Among other reasons, Baja California Sur is also popular because humpback whales come to breed in the waters of Baja.

Traveling via Baja would be an interesting trip because you will pass by historical elements from the old Jesuits missions in the southern part of Baja and Franciscan missions in the northern part of Baja.

The cuisine of Baja California Sur is also special because of the different types of mollusks and seafood from the Sea of Cortez. The Sea of Cortez is between Baja California Sur and mainland Mexico and is one of the richest fishery areas. We love going over to Baja and hiking in the Sierra.

Mexicans don't usually talk about Baja California Sur because when locals talk about Baja, they would immediately think about Cabo. And for me, Cabo is the place about which I know the least because I try to avoid going to these types of places and go instead to the wilderness like Mulegé and going up north to Loreto.
Posted January 10, 2018