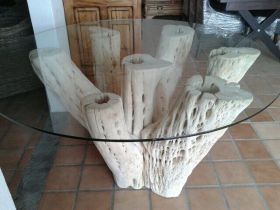 In Puerto Vallarta, you can get by just speaking English. You will not have any issues if you only speak English because Puerto Vallarta is a resort and a vacation area. Most of the people here in Puerto Vallarta will speak a some English. That being said, I always like to remind everybody that we're guests to this beautiful country, and that it's always a good idea to learn some Spanish, because if you can show the respect to the people who live here and own the country where you recognize you're a guest, they will treat you like a queen and a king, and they appreciate that you respect them and their culture.
I always joke around that I may not speak a ton of Spanish, but I can kick anybody's butt in charades. That's very helpful because the locals in Puerto Vallarta have a great sense of humor, and they love that you try to learn their language and their culture. I would say that I have a proficiency of about 60% in Spanish after living here eight years.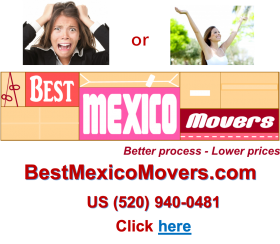 In learning Spanish and any other language, you tend to use the same phrases over and over again, so it shouldn't be daunting. You start asking the same things. If you're coming to Puerto Vallarta to visit, you need to know about 5 or 6 main phrases, and those phrases will get you by. Once you're living in Puerto Vallarta, you need to know a little bit more, and everyone is so helpful.
I have a cute little story. I was at a store, and I was trying to explain what it was that I was looking for. I'm trying to pull out every Spanish word I can think of, and after trying to explain in Spanish what I was requiring for two minutes, the Mexican lady behind the counter looked at me and said, "Would you rather say it to me in English?" Oftentimes, while I'm practicing my Spanish and doing terribly, they're practicing their English on me, and they're apologizing for doing terribly.
(Table legs make from cactus in a furniture store, Puerto Nayarit, Mexico, pictured.)
Posted February 08, 2017