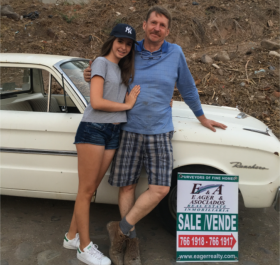 There's a lot of history and culture in Chapala and Ajijic. Mexico surrounds itself with a few things that are important: their history, their family, their country, and their culture- all of which Mexicans are really proud of.
I've never lived in a country, not that I've lived in a lot of places, where you can go to so many different parts that are famous for something.
At my family's restaurant, whitefish that came right out of the lake was on the menu. That was before the fish disappeared. Now there are whitefish farms behind these mountains, and I know a couple of guys who have these farms. You can still buy whitefish, but not the ones coming out of the lake.
From 1975 to 2017, I have seen changes on things that we're accustomed to. Culture for the people in Chapala, Ajijic, San Juan Cosala, Jocotepec, San Pedro, San Cristobal, etc., as you go around the lake, they're all proud people. They may not have super high educational backgrounds- a lot of them are farmers, but in 2017, those grandparents who were the farmers or fishermen now have children who are creating websites or studying to be doctors. It's the proud culture of a Mexican Catholic family with the basic morals that the family sticks together and we take care of our family.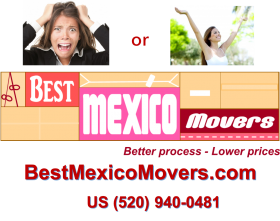 Mexicans have different beliefs on certain things. I grew up as a young man here in Lake Chapala, so I learned a lot of things in Mexico that most clients who are here don't have any idea about. I keep things to myself because I came here as a young man, and some things I may not have been proud of, but when in Rome, do as the Romans do, so I fit in.
I was a lead goal tender here for the local soccer team. I still get my nickname, Pechuga, yelled at me twice a day as I drive through the village. "Pechuga" means "chicken breast," and I got that nickname because I always run with my chest out.
I remember playing in the soccer fields and all you could hear was, "Compadre, pass me the ball." "Compadre" means "godfather." When you baptize your child, you always pick a Madrina and a Padrino, and in case something happens to either or both parents, the madrina or padrino steps up to take care of the child. I've been named somebody's padrino 20 times in different parts of Mexico.
Mexicans may have a different culture, but basically, a compadre is a compadre. Once you're a padrino to somebody's child, you're a compadre for the rest of your life.
If you had a child and you said you want me to be the godfather to your child, from then on, you and I are compadres. I'm godfather to the kid of a Canadian guy who is an inspector here in Lake Chapala, and every time we call each other on the phone, he says, "¿Compadre, como estas?"
Those are the parts of the culture of Mexico that are stuck in my brain. Everybody's united and everybody steps up to the bat to help somebody, whether they're worth it or not. The villages around here in Ajijic where I grew up have a lot of guys whose moms took care of them all their lives. Some of them are still drinking at 50 years old, but they'll still be taken care of by their mother or somebody in their family. That is what we lost in North America. We don't do that.
Canadians and Americans- what do we want for our kids? We want to raise them, get them out the door, and get them going, which is great, but sometimes they might get themselves into hot water at the age of 18, and are we there standing behind them? In Mexico, you could be 40 years old, and your mom would still come out and stand behind you.
(Mark Eagar and his beautiful daughter in front of one of the lots he has for sale, near Ajijic, Mexico, pictured.)
Posted May 22, 2017