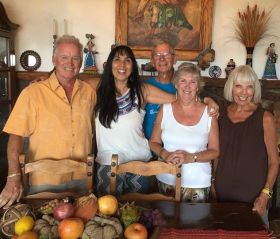 Quite a bit of how people answer the question about what the expats are like in the Lake Chapala / Ajijic area has to do with their view of other human beings in general. The best answer I've heard to th is question came from an expat in this exchange:
"How are the expats in the Lake Chapala / Ajjic area?"

"How are the people where you live?"

(Whatever the answer; it doesn't matter.)

"That's exactly how the expats will be here."

That said, we can make some generalizations about the expats in the Lake Chapala and Ajijic area.

The first is that, all of them chose to live here, which makes them more adventurous and perhaps even a bit braver than people who never live abroad. Given this perspective on life, they will tend to have more unusual experiences such as traveling more extensively and perhaps living in several different places, which will tend to make them more interesting. In a typical day last week, I spoke with a famous and retired Ford model, the first Playboy Playmate in Europe, and a member of the Czech Olympic water polo team.

I would suspect that about 40% of the expats in the Lake Chapala / Ajijic area are Americans, about 40% are Canadians, and the rest are from other places, with a fairly surprising (at least to me) large percentage from central Europe (Germany, Austria, the Czech Republic, etc.)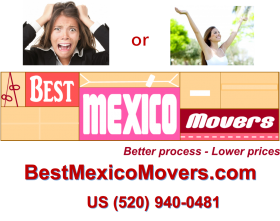 Politically, they are quite diverse, although judging from the most outspoken of expats, you would think that the expats here were all Trump-hating Liberals. This is not the case. My suspicion is that the political views here are about evenly matched with those in the US or Canada, with perhaps a slight tilt to the left.

I have found zero evidence in the Lake Chapala / Ajijic area of the Ugly American; a brutish, loud, self-centered lout. The reality is quite the opposite. The vast, vast majority of Americans and all the other expats here here are exceptionally fine people, respectful of the local culture, reserved, generous, thoughtful, and caring. There are countless charities and volunteer activities. Also, Mexicans providing services to expats (house keepers, gardeners, restaurant workers, manicurists, etc.) will tell you that they love their gringo clients and, as a general rule, prefer them over Mexican clients.

As a rule, expats living in the Lake Chapala / Ajijic area are much friendlier and accepting than their countrymen living "back home," and this goes for Americans, Canadians, Europeans, or any others. Perhaps it's because "we are all new here" or that expats just tend to be more interesting and interested people. You will tend to find less of the rigid cliques and class divisions here as you would in your home country.

Living abroad offers an enhanced opportunity for personal "re-invention" and you will find many expats pursuing life goals, learning experiences or hobbies that they had to put off when they lived in their home country, but can and are pursuing here in the Ajijic area. Part of the reason is that it costs less to live here, and the expats can easily afford household and gardening help, which frees up their time, energy and attitude for more interesting pursuits. Another reason is that many are retired, either because they can now afford to be, or they would have been retired in any circumstance. This free time affords the expats to be friendlier and engage in more and deeper interpersonal relationships than otherwise, which many, many do. You will see expats engaging in lots of communal activities, whether it's hiking, taking ukulele classes, or just enjoying the weather and golfing or playing tennis.

Expats tend to really enjoy their lives here, which makes them easy, fun, and interesting to be around.
Posted August 07, 2018