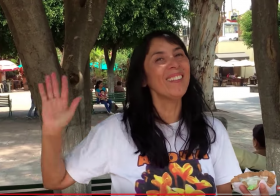 I wrote an entire article about the
seven worst things about living in the Chapala / Ajijic area, which you can read here
. To summarize: 1) fireworks; 2) burning fields and burning trash; 3) driving and walking can be treacherous; 4) uncomfortable furniture; 5) the power goes out and the Internet can be slow (being remedied now, at least with regard to the Internet); 6) it can be noisy; and, 7) the plumbing.
When considering this list, please consider a few other things:
If I asked you to come up with the seven worst things about living where you live, what would your list be?
What is there to offset these worst things?
Regarding offsetting these worst things, are lots of great things, so to keep it balanced, I'll choose seven:
1. The pace of life and the general tranquility of the area (
article here
). Compared with most places in the US, it is quite relaxed here in the Lake Chapala / Ajijic area (the locals would call it
tranquilo
.) People tend to have the time to have more genuine interpersonal relations and your blood pressure will go down. That counts for a lot.
2. For the same or better lifestyle, the cost of living in the Lake Chapala / Ajijic area is less than half of what you would pay in the US or Canada, and sometimes much less. (See lifestyle upgrade article
here
.) Health and dental care is about a quarter of cost or less, as is anything where locals provide the service. You don't get that tightening in your stomach if you need a new transmission or if you scratch your car. For example, a $1,000 repair of a tiny crash in the US may run you $50 here. Just think how that would also affect point 1, above.
3. The people are great. Not only will you find lots of interesting expats from all over the world, but you will also enjoy the locals, who as a group, are wonderful people.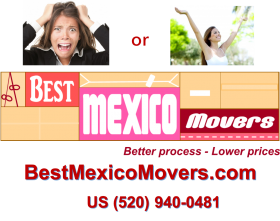 4. If you choose to, you won't have any chores to do. (Refer to points 1 and 2.) The low cost of housekeepers (about US $2.50 per hour) and gardeners (about US $3.00 per hour) means that, if you choose to, you can afford help. This gives you more time to do what you like. (See article on how not having to do chores can change your life
here
.)
5. The health and dental care is great. Your doctor may spend an unhurried hour with you and charge you $25 out of pocket. My healthcare insurance dropped from over $1,000 per month to $225 per month, and it's better insurance! (See article comparing healthcare in Mexico with healtchare in the US
here
.)
6. The weather is awesome. Unless you're from North County San Diego or Hawaii, you'll like the weather better here than where you're from. Lake Chapala is at about 5,000 feet altitude, so it's not as hot as by the ocean, and the lake (the largest in Mexico) moderates everything even further. In my view, the rainy season is the best part of the year, but any time except for about a month starting in late May is great. You literally won't know what season you're in. If you like being outside, in a relaxing, gentle climate, Lake Chapala / Ajijic is your place.
7. You're not "roughing it." If you need a big city for healthcare, more sophisticated shopping, or to fly somewhere, Guadalajara is about an hour away. There are major, sophisticated and expensive malls (if you need that); first-class, large hospitals; and an international airport with lots of non-stops to the US. If you don't want to drive and love Wal-Mart, there's one right in Ajijic. If you need Costco, Home Depot or Office Max, Guadalajara has them.
Posted August 05, 2018